The Remix: The Coolest New Music Competition You Can't Miss
Atmaj Vyas , 08 Mar 2018
Over the years, we've been witness to many music competitions. All of them set out to be unique and at some point, all of them ended up being exactly the same. So the question arises, is a new format even possible for a music show? Something that hasn't been done to death? Answering this very question is the new show on Amazon Prime, The Remix. We were first treated to the trailer for this show that got us pretty excited, to begin with. What followed was an invitation for a private screening of the first two episodes. And we had to resist the urge to jump up and start dancing at almost every point. So, let's take a look at what makes this show so amazing, shall we?
Show Concept
The show prides itself on being the new sound of Indian music and that's totally true. Ten teams, consisting of one singer and one music producer battle it out amongst each other to impress the panel of judges. They take old and new Bollywood songs and remix, rejig and reshuffle them into something you haven't heard before. Created and produced by Greymatter Entertainment, The Remix revolutionises the concept of music reality shows in India. It is a stage where experimentation and innovation are the only things that matter. With incredible fusions and a new theme every week, this show is like a non-stop party!
How Is It Different From Your Run-Of-The-Mill Reality Show?
Glad you asked! There is no drama, no sob-stories and most importantly, no BS! It is purely based on the talent of the performers and music is literally the ONLY driving factor. The show doesn't rely on any gimmicks or tricks. It's a show about musicians who love music and push themselves and the audiences out of their comfort zone. The result, epic music!
In the words of Nucleya:
Nowadays, people are really interested in exactly what producers and DJs do. There's a level of interest that has not been there before. I think it's really great that there are now shows like The Remix that shed light on the roles of producers and precisely how DJs work. I think it will inspire a lot of younger people, especially from smaller towns across India, who are very interested in learning more about this side of music.
The Judges
What happens when you take three of the most diverse judges, all of whom are experts in their own right? You get a show that's off-the-hook! Amit Trivedi, Sunidhi Chauhan and Nucleya are all people who have been in this industry and have been an inspiration to many aspiring artists. Each of them brings a unique perspective to the show and it is that very diversity of music and thoughts that makes this show all the more special.
Sunidhi Chauhan says it best:
The Remix came to me at a very special stage in my life – when I was expecting my first child. It is heartening to receive a warm welcome by the creators of the show. Moreover, they made the working atmosphere as easygoing for me as possible – it did not feel like I was on set putting in many long hours. What is truly remarkable is the fact that the importance was given to my musical know-how, and not how I looked on-screen
The Contestants
What makes this show even crazier, is the list of contestants. All of them are well-known artists, performers and DJs and have a huge list of credits to their name already. What is actually so refreshing is seeing them compete against one another, doing what they do best, making amazing music with mind-blowing vocals. In a weird way, it's humbling to see such artists come out and be a part of what could only be considered a musical revolution.
The Production
Usually, we wouldn't really think about or even bother about the production quality of a reality show. In this case, however, it's impossible to overlook. With a stunning set and a production that could rival any international show, you can clearly see this is something they took very seriously. Each performance gives you an idea of just how much time and effort went into planning this entire show and it is truly commendable.
Episode 1
Now that you're up to speed with what the whole show is about, let's take a dive into the first two episodes. Episode one starts one with a stellar performance from the judges. Each of them showcased their unique style and it's the perfect start. Reminder, up to this point, we're still going into this expecting it to be a "reality show". That quickly changed after the first performance though. We don't want to spoil much but we can say this, HOLY MOTHER OF BEAT DROPS!
One by one, each duo came out to perform and since this isn't an elimination episode, they were free to experiment and showcase whatever they wanted, without the fear of being sent packing. Song after song, we had to resist the urge to dance (that would have been awkward) but our feet wouldn't stop tapping. It was fun to see these dynamic duos get in the groove and see that chemistry with the beats and vocals. The first episode successfully sets the bar for what is to come and from the get-go, we were hooked! It's always great to find a show you connect to and actually want to invest your time in.
Performance Highlight: Manasi Scott and Akhil Talreja.
Episode 2
We like watching things back-to-back, so after a quick little break, we ran back in for the start of episode two! If the first episode was any indication of what was to come, we knew that episode two was going to be all the crazier, because this time, one team was actually going to be eliminated. So the stakes are high. It started on a high note with a brilliant rap from the host, Karan Tacker (seriously though, how talented is he? #AskingForAFriend)! Again, we are treated to one kickass performance after another throughout the episode. What also quickly becomes clear is how serious these judges really are. Nothing misses their eye and since there is no script, what you get is their raw, unadulterated and unfiltered feedback. Another reason what made us love this show all the more and why it stands apart.
During the entire episode, we literally forgot that there was going to be an elimination. When the scores were being announced, it finally hit us that the competition has finally started.
Performance Highlight: Rupali Jagga and Nawed Khan.
Extra Feature
A quick little mention of this cool feature called X-Ray! Clicking on this feature will take you to all the behind-the-scenes action. So, you get to see all the madness that goes on backstage. This actually makes all these performers so much more relatable.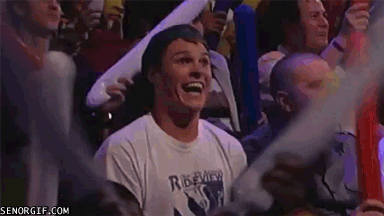 If the first two episodes were any indication of what is to come, we can't wait for the rest. What we're happy about is that this show just focuses on the music and absolutely nothing else. We are also glad that there is finally a show takes Bollywood music and mixes it with music styles from the global scene. The Remix is truly the next big thing for the Indian music scene!
Tune in to Amazon Prime tomorrow, March 9, 2018 to watch the episodes.
Don't forget to follow us at @missmalinilifestyle to never miss a beat!