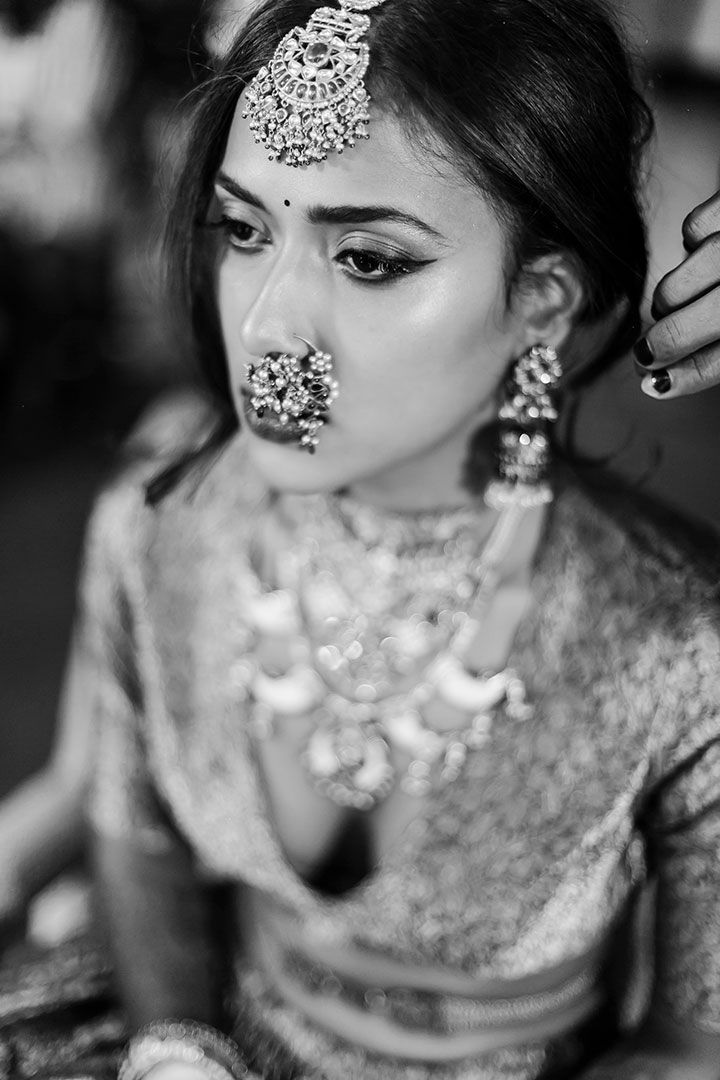 Weddings are big deal but it has nothing to do with how big or small your celebration is. Apart from the perfect wedding outfit, there are a ton of other things you have to prepare for. Since I just got married, I'm here to help guide and de-stress you with all the mental pressure that comes from the word—Bride. A very important lesson for every bride-to-be is time. It can be your best friend and worst enemy depending on how wisely you use it. The more time you have on your plate, the more space you have to get things done.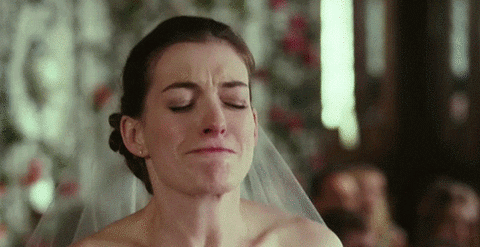 1. Plan Your Budget
Decide on an amount that you plan to spend on your clothes, fitness, skin, makeup, jewellery, shoes, bindis and lingerie. Yes, lingerie is extremely important and is definitely not cheap. Try shopping for these basics during a sale. Making a list will help you not miss out on the smallest of details. Prioritise where you want to spend your money depending on what's important to you.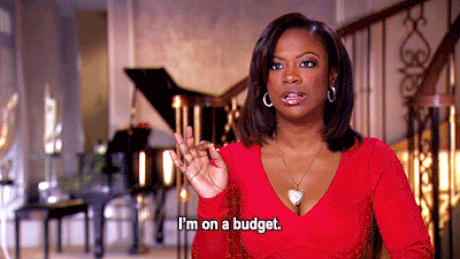 2. Discover Your Wedding Style
Before you start scouting for your outfits, research on how you want to look on your wedding day. It will help you through the shopping process and will make it easier to make a decision. I read up on Ritu Kumar's Costumes and Textiles Of Royal India for some classic, old world, bridal inspiration.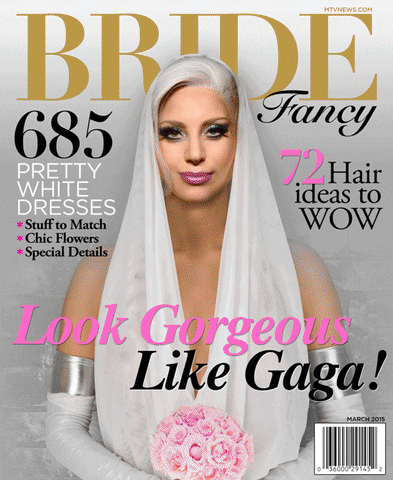 3. Pick Your Makeup Artist
Please note, makeup is a very important part of your wedding. It can make or break your wedding look. If you have to choose, you rather buy a cheaper wedding outfit than opt for a low-priced makeup artist. You could be wearing the most expensive and stunning outfit on your D-day but if your makeup is done badly, nothing will help. So, the minute I had my wedding dates decided I booked my most favourite makeup artist on the face of this earth—Elton J Fernandez. Also, don't forget to have a quick meeting with your makeup artist before your wedding so both of you are on the same page on what needs be expected.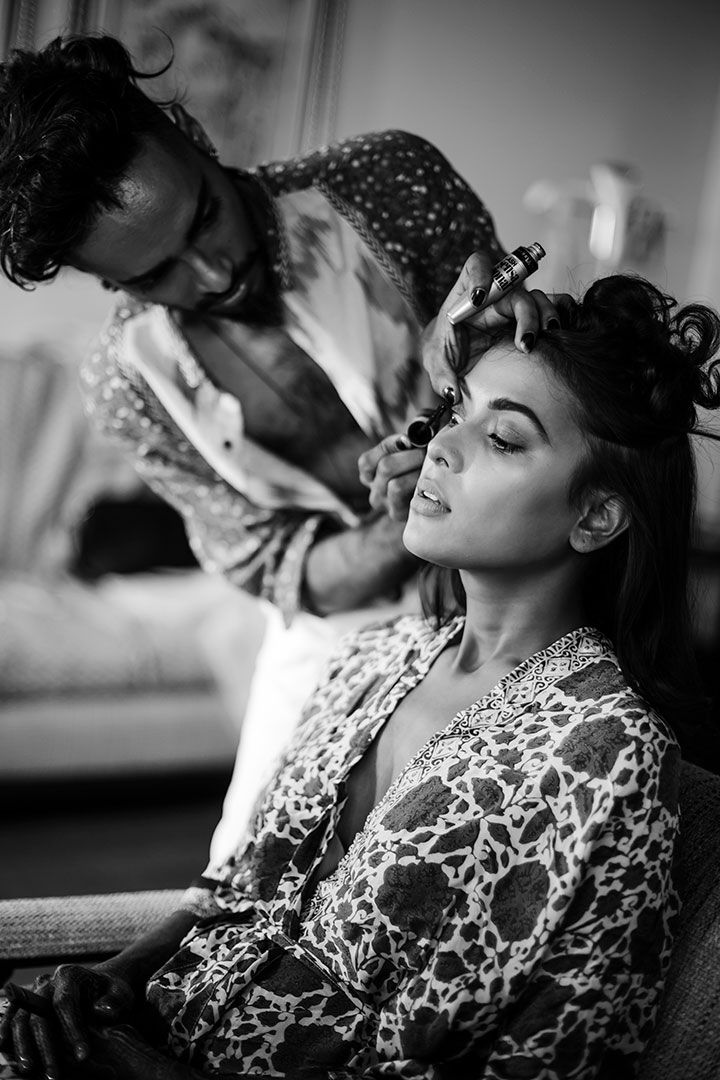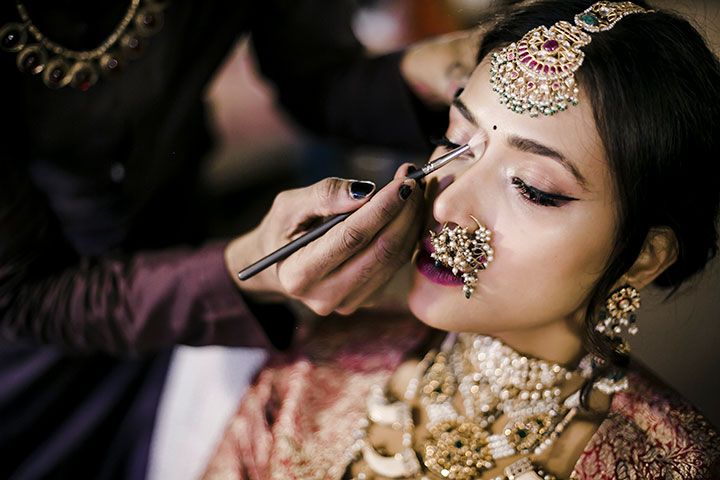 4. Choose The Right Jewellery Pieces
Personally, I find spending money on jewellery quite a waste. These adornments are bloody expensive and Indian weddings require the bride to wear quite a bit of it. Once you have your budget in place make a decision on what pieces or kind of jewellery you want to spend your money on. For example, I never bought any jewellery for my wedding except for my mangtikka and nath. I decided to layer my mom's old jewellery and since my face is what was going to be photographed the most, I didn't want to wear a fake nose ring and maangtikka. And since I think long term and not short term, I invested in the Cartier love bracelet. It's something I wear every day and is not lying idle in my locker. So girls, prioritise your expenses, buy something that you will wear every day of your life!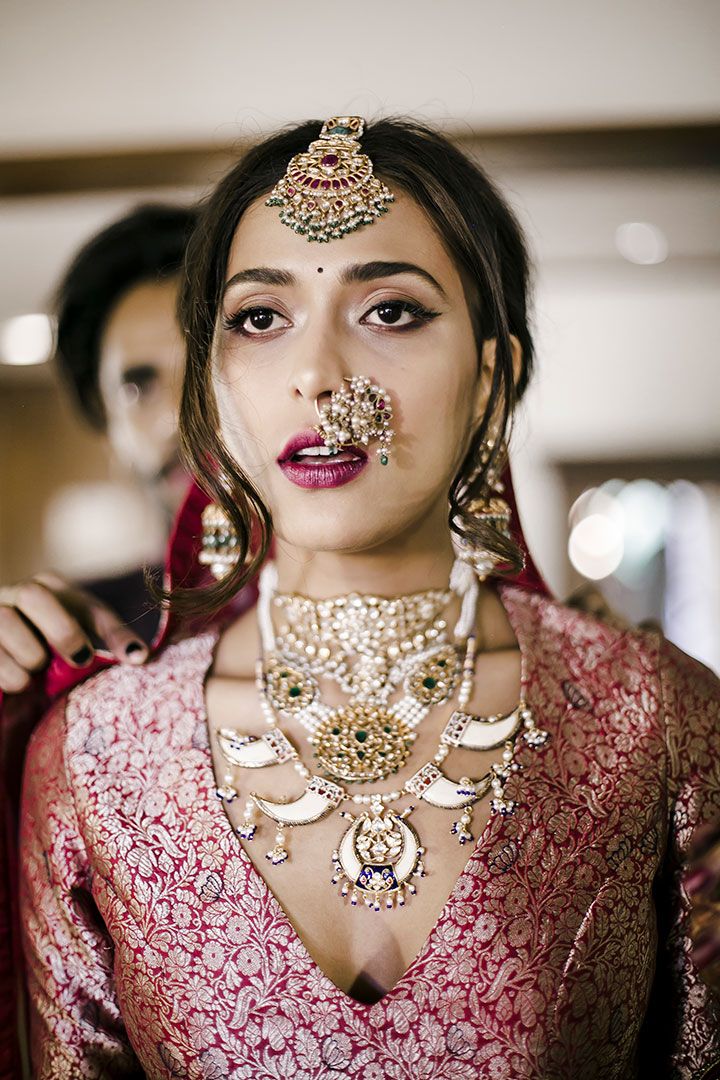 5. Prep Your Skin & Hair
Start prepping for your skin the day you decide to get married. Flawless skin and hair will help your makeup artist achieve a better look. Go to a dermatologist to know how to take care of your skin better during this stressful time. I went to Dr. Jaishree Sharad from Skinfiniti for my bridal prep.
6. Guide To Trousseau Shopping
Once you've placed your order, schedule dress fittings giving enough room for back and forth. Because of gaining or losing weight, your fittings will go until the last minute. So give yourself enough time to fix problems. Also, apart from your main outfits and a few others, here and there don't bother buying much else. You'd rather buy them as and when you need them. Styles are constantly reinvented, new designs come every season and you definitely don't want to get stuck with the old stuff.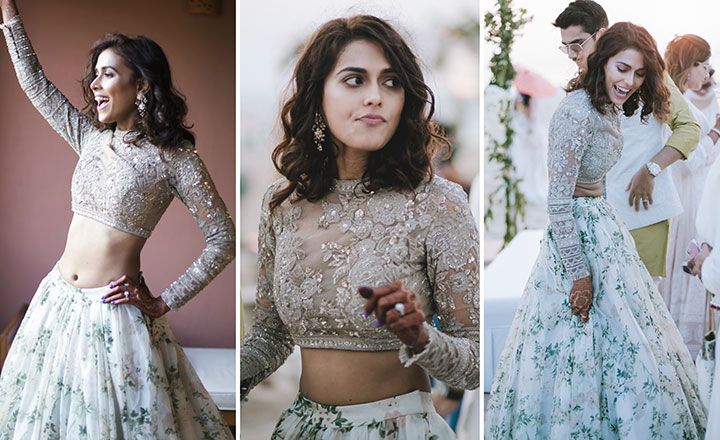 Best of luck to the brides-to-be! Trust me you need it.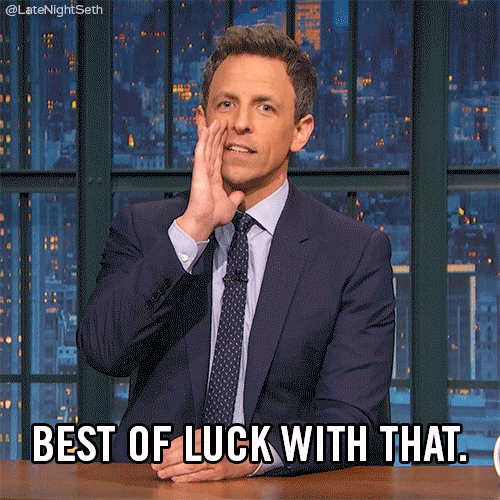 Follow @missmalinifashion and @missmalinibeauty for more updates.