If you're a bride-to-be and are in the process of hunting down the outfit but don't know where to begin, we've got you covered. It's a big day that needs to live up to your dreamy expectations, right? Whether you opt for a low-key ceremony or a big fat Indian wedding, the pressure of looking the best on your special day is immense.We reached out to four industry experts to help and guide you through their #ProTips and suggestions.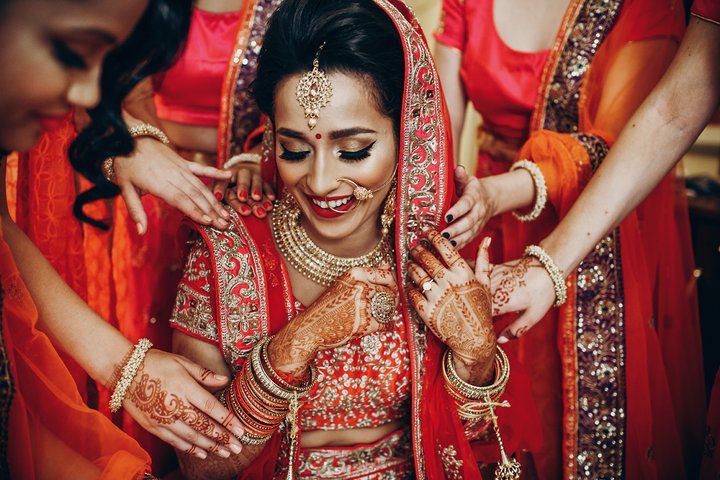 Tarun Tahiliani has a signature style that blends sartorial finesse with exquisite details. Payal Singhal's stunning, contemporary designs that have best of both worlds, hit the right chord with the modern bride. With a major focus on the handloom saris, Sanjay Garg has paved his way by mastering the rich, indigenous weave. Falguni & Shane Peacock redefined luxury with their unique silhouettes and opulent work.
We asked these renowned designers a few basic questions that you might be facing right now. Girls, get ready with your notepads, here are the shopping insider tips and tricks to look flawless on your wedding day:
Q1. What's the one #ProTip you will give every bride-to-be before starting with the wedding outfit shopping?
Tarun Tahiliani: Be yourself, be cool. Inspire yourself and thereby inspire others. Be fluid. Wear clothes that float and not bog you down. Wear things that you can team up and use again. Have long drapes, be natural and refined. Do not dress to out-dress. Dress to caress yourself. Veils should be light and should float like water coloured clouds on the head, covering everything yet hiding nothing. Enhance yourself, don't drown.
Payal Singhal: Think about the colours and silhouettes that work best for you in your current wardrobe and keep those in mind when looking for your bridal outfits. Wearing your best colours and silhouettes during your wedding will ensure you look your best. Also, make sure you try a lot of lehngas and outfits before you decide on the final one and don't be afraid to try things.
Sanjay Garg: Start out with an open mind, someone else's idea of a perfect outfit shouldn't influence yours. There is something out there for everyone, so make sure your choice is a personal one.
Falguni Shane Peacock: Our pro tip is do your research and start early, know your budgets, your body type and which designer's esthetics suit your sensibilities. You'll need at least six to eight months to get your lehanga or gown, and that's if you're really decisive. If you're a picky shopper or don't really know what you want, start looking eight to ten months before your wedding. Custom gowns and lehengas take six to eight months to create on average, and heavily embellished ones can take up to a year. So, give yourself a cushion—If you put shopping off for too long, your selection of dresses could be limited or you might make a quick decision that you may regret later.
Q2. What are the important elements to look for in a wedding outfit?
TT: One of the most important elements the bride of today is looking for is comfort—For a perfect fit and a new lightness in which she can move, dance and enjoy herself at her wedding. Brides are focusing more on cut, not at the cost of embellishment; they just want a certain kind of embellishment. Who doesn't want embellishment and to feel special and stand out from the crowd? I totally understand it, but they don't want to be bedraggled in the embellishments. That is the big difference. They want to look fresh. Frankly, a fantasy bridal outfit must revolve around the personality of the wearer.
PS: The wedding outfit should flatter you your skin tonne and your body type and not make you uncomfortable. You have to feel good to look good.
SG: Look for an outfit that is functional and serves a purpose, either with regard to the silhouette or any ornamentation, everything should have a reason for being.
FSP: We always tell all our clients this—Even though you're planning to focus on your health and fitness in a big way before your wedding, your body type isn't going to completely change. Besides, it's a lot easier to take a gown in than to try and make a too-small dress work. Always keep the silhouette in mind when you're making the final decision, it should suit your body type.
Q3. How can she be up-to-date with the on-going trends?
TT: Indian fashion is never been about trends, but I suppose everyone has a whole set of magazines that they refer to and keep picking up on different trends. But now the world does not work to one trend. Athleticism has changed the way people dress, and so, people who are very fit, want to wear nicely tailored shaped clothes. They want to show their bodies, and I don't mean that in any vulgar way, but just because they workout, they like things that are tailored well to their bodies. There is an anti-fit trend. There are interesting ways and trends to reinvent the sarees and handloom. However, there is definitely a trend to move towards lightness in Indian clothes, because more and more people are free and want to dance, and have fun so they don't want to drag 20 kgs on them. I think in a country like ours, which is multi-lingual, which has so many different economic stratas and cultural stratas; there is never any one trend. There are always many different things that are going on as different kinds of groups of people are evolving in different states of consciousness and
exposure, and also their own self-image.
PS: We have everything at the tip of our fingers now, so most brides follow trusted bridal blogs and get all their newest trend information from them.
SG: I think it's important to not get carried away by trends but instead explore your culture, tradition and heritage and think about the uniqueness each textile or fabric can bring. And of course, dress for your body type.
FSP: As a bride, don't follow trends and be up to date as such, wear what you loved and imagined your self in as a bride. If you have to be reassured the dress looks great on you, it's probably not the dress for you. If you can't see yourself taking the pheras in it, move on. When you find the right dress, you'll know—You won't want to put anything else on. So, trends really don't matter.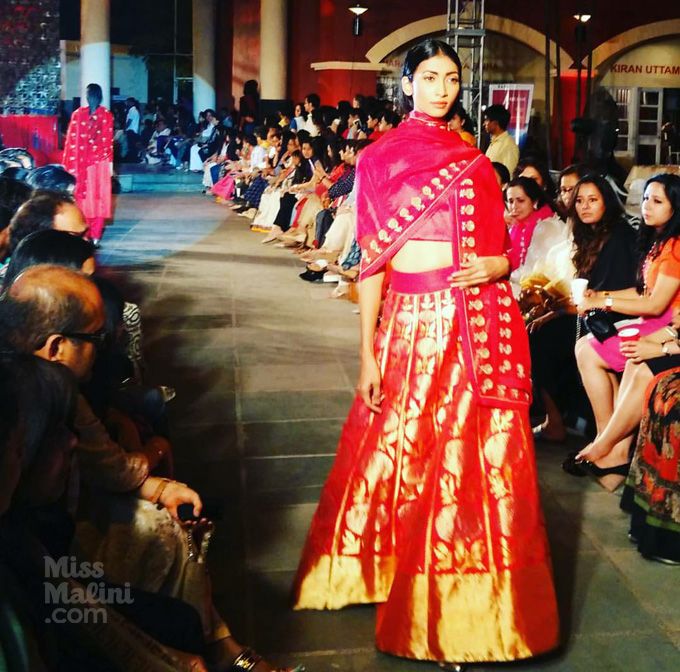 Q4. Do seasons matter a lot when it comes to shopping for a bridal trousseau?
TT: The building blocks of every bridal trousseau are very personal. I think it should include a
wonderful selection of sarees and very few heavy pieces, or ornate pieces to your individual taste, for your very special functions. Brides should wear whatever they are comfortable in and also select pieces that reflect their personal style and not follow trends blindly. There is no signature style or season in bridal wear. The same look might suit one person because of their personality and features, and look totally awful on another.
PS: I don't think it does. Brides usually pick outfits based on occasions and not seasons. They will want some sarees, some light outfits for day events and some heavier ones to wear to weddings. They do pick fabrics and colours based on seasons and country they live in.
FSP: Yes, of course. It's best to shop in the bridal shopping months, which is from October to January. These months of Indian weddings are at its peak and all the designers have the best of their collections in stores.
Here's how you can get an appointment with these amazing designers.
TT: We have a team of designers who bring together ensembles to make each garment a whimsical dream for our brides. Appointments are pre-booked and routed through queries that come to the stores and on social media. A meeting is initiated with the team and client to understand their taste in terms of colours, silhouettes, embroidery, occasions and any other kind of preference they may have. A range of samples and swatches are shown in these meetings, which become a starting point for a brief. On this basis and understanding of requirements, I get involved and we take it forward from there in the form of a series of meetings that involve sketches, design, muslin fits, embroidery, garment fittings, etc. You may reach out to our stores in Delhi, Mumbai and Hyderabad to book couture appointments.
PS: Brides can call our store at Mumbai to make an appointment.
SG: Please get in touch with our sales team on +91 97171.31351 and +91 74004.55078, we will be happy to help you with an appointment.
FSP: By sending us an email – info@falgunishanepeacock.com or message us on Instagram. Visit our website – www.falgunishanepeacock.com or can even visit our stores.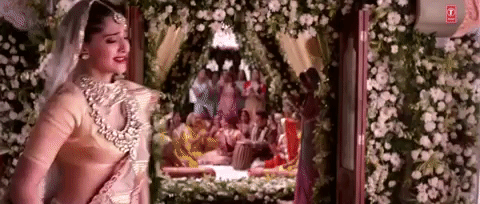 These designers have shared some awesome expert tips for a bride-to-be, and we bet with these insider deets, finding the outfit will be comparatively an easy task.
Follow @missmalinifashion and @missmalinibeauty on Instagram for more updates.