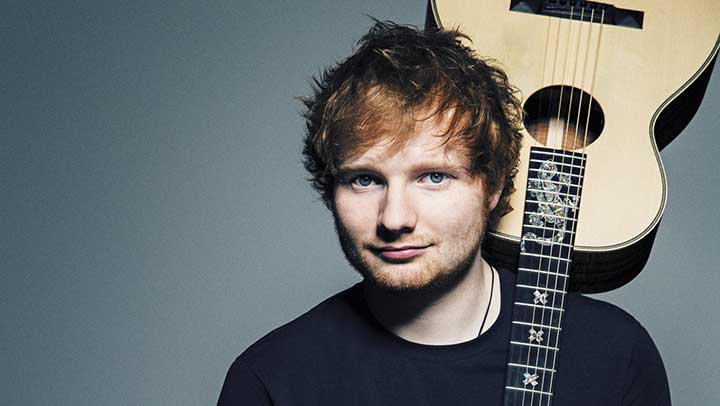 Being a pop star isn't easy. There is a lot of hard work that goes into delivering hit after hit every year.  And so, sometimes, they need to take a break to clear their minds and channel their creativity. Refuel, if you will. Certainly, this can leave fans disappointed, but these breaks are totally worth the wait, especially when they come back with a bang! Here are ten Pop music artists that made a huge comeback.
1. Lorde
Lorde shot to fame with her original, Royals from the album Pure Heroine, reaching Billboard's top charts in 2013. She didn't know what to do next and went back to New Zealand to figure it out. In 2017, she released a new song Green Light from the album Melodrama, which became a major pop hit.
2. Ed Sheeran
Ed Sheeran left his Sheerios heartbroken when he decided to not only take a break from his musical career in 2015 (post the release of his album X in 2014) but from social media as well because he wanted to see the world from his eyes and not through a screen. His long overdue comeback was worth the wait when he dropped his new album Divide in 2017. What's most exciting is that on the latest Billboard 200 albums chart, his album spent its 50th consecutive week in the top 20!
3. Kesha
Kesha is definitely worth a mention as she has made one of strongest comebacks in recent history. In 2014, she suffered massive emotional trauma when her producer Dr. Luke sexually abused her. She was also sent to rehab where she was being treated for bulimia. After struggling for 4 years, she made a comeback in 2017 with her new album, Rainbow that features songs about empowerment and keeping the faith. This gave her fans an opportunity to connect with her on a personal level.
4. Eminem
The ultimate Rap God answered all the prayers of his fans when he dropped his latest album Revival. His last album, The Marshall Mathers LP 2 was way back in 2013. With 19 tracks on it, some of the popular songs in his latest album include River and Walk On Water featuring Pop artists Ed Sheeran and Beyonce, respectively.
5. Pink
The So What singer took a long break from the spotlight after The Truth About Love in 2012. She made a powerful comeback with a ballad What About Us from her album Beautiful Trauma in 2017, which became a chart-topper instantly. In fact, she delivered a breathtaking performance at the American Music Awards last year, where she was suspended from a high wire outside a skyscraper!
6. Adele
Multi-Grammy winning artist, Adele had gone into hibernation post the birth of her first child in 2012. She made a powerful comeback in 2015 with Hello from the album 25 for which she received five awards at the Grammy Awards in 2017.
7. Shania Twain
Not many people know why Shania Twain took such a huge break in her career. It was because she was suffering from Lyme disease, which gave rise to dysphonia, a disorder that affects the vocal chords. However, the popular country artist dropped her new album Now, which showed a completely different side of her style. Her fans totally loved it!
8. Foo Fighters
In 2016, rumours of the band breaking up were doing the rounds. However, the lead singer Dave Grohl released a video with his band confirming this wasn't true. In fact, their latest album Concrete And Gold which released in 2017 received a positive response from music critics and was the band's second debut at number one on the Billboard 200.
9. Justin Bieber
Teenage pop sensation Justin Bieber decided to take a break in 2014. He was in headlines for all the wrong reasons and wanted some time off for himself. However, he made a major comeback in 2015 when he dropped his new song Where Are You Now with Skrillex and Diplo, turning his haters into Beliebers. He continued to be on the top charts after releasing Purpose and thereafter collaborating with the most popular artists. However, he released a statement on his Instagram account last year saying he will be taking a break again because he wants to have a sustainable career, mind and soul. Let's hope we see some great music from him yet again!
10. Britney Spears
Britney Spears had suffered from a major mental breakdown in 2007 which was highly publicised. Due to which she received psychiatric aid in 2008. Post recovery, she gained visiting rights to her sons which helped her in making a strong comeback with her album Circus that same year. Her song Piece Of Me from that same album won three awards at the Video Music Awards. She also released her hit album Femme Fatal in 2011 and has had a shining career ever since.