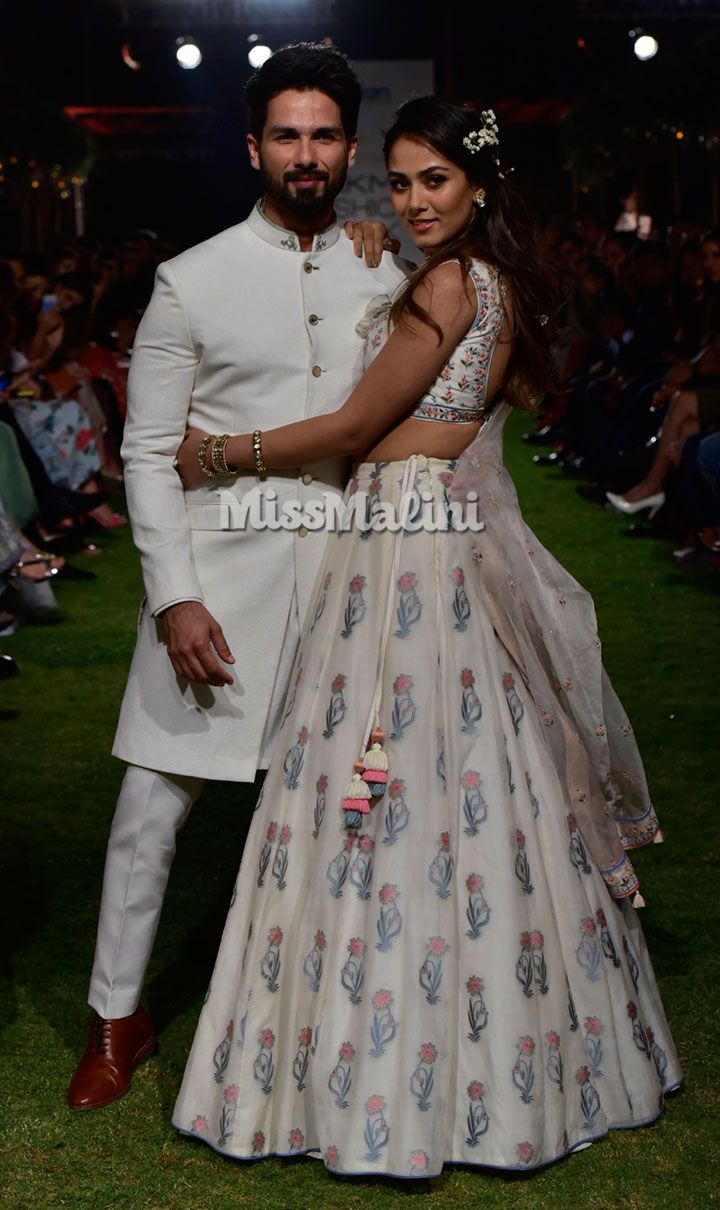 Mira and Shahid Kapoor are undoubtedly one of the sweetest couples in Bollywood. They complement each other really well and it's delightful to see them together – specially with their adorable baby girl – Misha. Recently, the two were guests on BFFs With Vogue on Colors Infinity, where Mira revealed an incident when she was torn between being a mother and a wife.
While shooting for Padmaavat, Shahid would be away from home all night and come back home in the morning – precisely the time when Misha is in full power. As a result, Mira would be in a spot. She said:
He would come home at 8 in the morning and wake up at 2 in the afternoon. I completely get that he needs silence during those hours because it has been a tough night, but Misha is at her best at that point – wide awake and playful. Shahid wouldn't say anything but I know it's going to tire him and I know I can't put too many restrictions on her either. That was getting to me at a point… and that's when I told him that I can't take this anymore.
In order to prevent his wife from being in a difficult situation, Shahid moved to a 5-star hotel in Goregaon which was also closer to the sets of Padmaavat. Awww! Problem = Solved. #HusbandGoals!