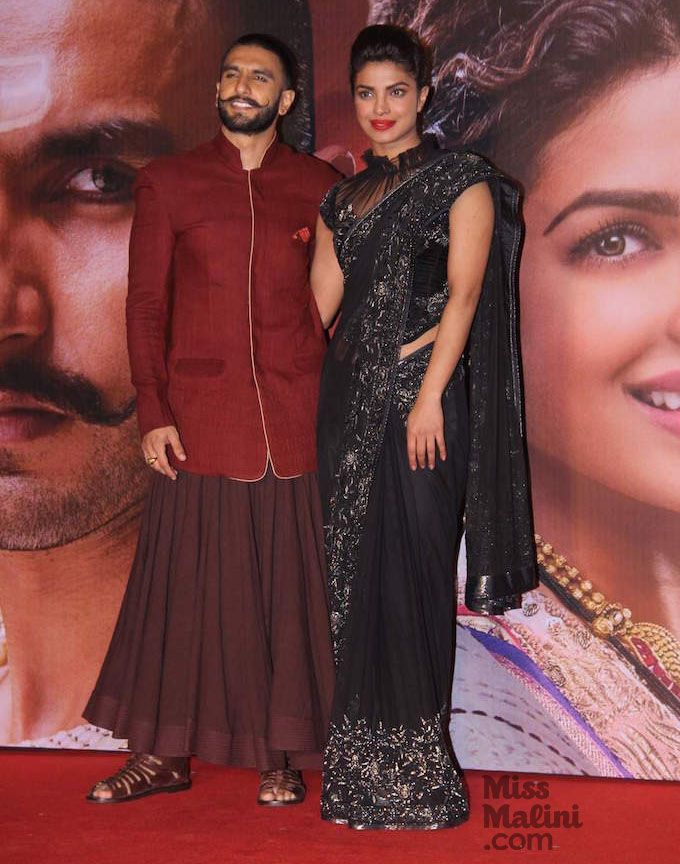 Ranveer Singh and Priyanka Chopra have portrayed a range of relationships on screen – they were lovers in Gunday, siblings in Dil Dhadakne Do, and husband-wife in Bajirao Mastani. Off screen, they are great buddies who join each other on Instagram lives because technology is your only saviour in long distance relationships.
Yesterday on the occasion of International Women's Day, Priyanka went LIVE on Instagram to connect with her fans and talk about the significance of the day. Much to our surprise, Ranveer also joined PC on her live chat and they both chatted for a bit. Ranveer revealed that Zoya Akhtar (the director of his upcoming film, Gully Boy) asked every man (from the cast and crew) to wear a skirt on the sets on Women's Day.
And ta-da!
Ranveer is a director's boy, you see. And of course, he'll never miss the chance to dress up differently. We also noticed that during the live chat, PC referred to Ranveer as "Ranno". Awww, isn't that a super cute nickname?! Think we are also gonna address him as Ranno now onwards.
In case you missed the chat on Instagram yesterday, watch a small part of it here: