#InsideAccessWithMissMalini: Tiger Shroff Spills The Beans On Stalking His Ex On Facebook
Hrishitaa Sharma , 02 Apr 2018
This week's #InsideAccessWithMissMalini was one hell of a ride with an all-star line up of celebs! Action superstar Tiger Shroff, the boy next door Sidharth Malhotra and First Lady of fashion Anaita Shroff Adajania kept the tempo up throughout the show. We thew some fiery questions at Tiger, went for an off-the-hook party with Sidharth and got the latest buzz in fashion from Anaita. Could we have asked for anything more? Here are some highlights from the show:
1. Never Have I Ever with Tiger Shroff
Tiger Shroff spoke about how he is aware of the comparison people often make between him and his father. It doesn't bother him because he is aware of his individuality and his uniqueness. On a lighter note, he made the 'Never Have I Ever' game absolutely epic with his blatant honesty. Apparently, he used his celebrity status to get access to a restaurant for the cutest reason ever! And, we really connected with him when he admitted to stalking his ex on Facebook (he's just like us!). The cherry on the cake was when he pouted for a selfie! Can you imagine Tiger pouting?
2. Party Like A Rockstar With Sidharth Malhotra
Siddharth Malhotra showed us how to party like a rockstar. He was extra happy and chirpy at the launch of Belvedere Studio B looking all dapper in a Nikhil Thampi suit. He reminisced about the days when he wasn't famous, and used to struggle to get entry into clubs— but look at him now, he's the life of the party! He shared deets about his vacation on the beaches of Mexico where the party scene was so innovative. They had slides opening straight to the ocean and people took shots to make the sliding experience crazier. Now, that's where we wanna go next time!
3. Fashion 101 With Anaita Shroff
Anaita Shroff was all praises about working with Kim Kardashian West for the March issue of Vogue India. She was mighty impressed by Kim's professionalism and how humble she was throughout the long hours of shoot. She walked on set without her entourage and was a total team player. Anaita also shared a trend forecast for 2018 which included wearing the colour red and going big on accessories. This year when it comes to making a statement with your style—She believes that more is more. Thanks for the memo, Anaita!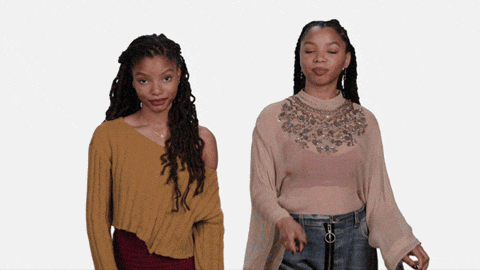 So that's all the madness that went down in the latest episode. Don't miss the next episode of #InsideAccessWithMissMalini, airing every Sunday at 8 PM ET or 9 PM PT only on Rishtey Americas. :)