Salman Khan Is All Set To Recreate O Oh Jaane Jaana With Sooraj Pancholi In Time To Dance
Team MissMalini , 03 Apr 2018
It is "Time To Dance" for all Salman Khan fans. Since it's the age of remixes and inspired recreations, the next in line is O Oh Jaane Jaana – this time for Sooraj Pancholi's upcoming film, Time To Dance. The song that made us… nah… scratch that – it still makes us go into Auto-Karaoke mode every single time. Salman floored us with his charm, iconic moves & that super hot, muscular, shirtless body.
Here's something to give you the feels.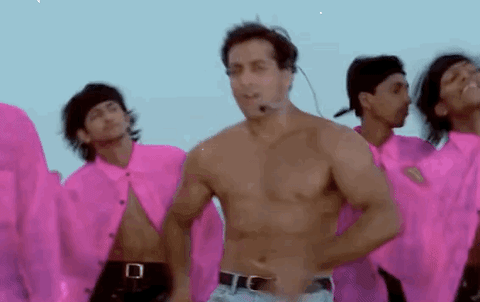 Feels like the 90s never left, right?!
Time To Dance will be a launch pad for Katrina Kaif's sister, Isabelle Kaif and also be a reunion of sorts of Salman and his prodigy, Sooraj. Bhai has previously sung a special track for Sooraj's debut film, Hero.
Do you think Salman will be able to take the song to the next level or will it be very blah? Tell us your thoughts in the comments below.