The Expert Guide For Picking Your Signature Fragrance
Natasha Patel , 14 Apr 2018
When it comes to your makeup, everyone has their ideal go-to. Whether it's the drugstore concealer you always reach for, no matter the perfect packaging of a designer brand. Or whether it's a hair range that you just cannot live without. Likewise for me, no matter the marble caps or tassel-attached accessory, Jo Malone is my go-to fragrance.
As a Beauty Editor, of course, I'm always surrounded by the best in the biz, who recommend the most suitable products for me. And while not many have the privilege of meeting the Executive Director of one of the most recognised and loved fragrance brands, Jo Malone London, you can still gain all the knowledge from the pros. I met with Chris Wyatt and here's everything you need to know to find your go-to signature scent!
1. What's the right way to wear your fragrance?
The best way to wear a fragrance is to be driven by what your instinct tells you. If you love the way something smells, then go ahead and wear it. Personally, I love to shower myself in fragrance. So, when I get out of the shower in the morning, I'll apply quite a large layer of my favourite scent. A plus point is just to add a highlight and a lift of a beautiful white floral.
2. How can one make the scent last long?
Scent will last differently depending on who you are. Scent lasts differently on every single person. So, it's very difficult to actually make a scent to say how you will make a scent last longer. Personally, I love to layer things like body cream underneath my fragrance to give me a much richer full body version of a scent.
3. When it comes to fragrances, are there any "trending" scents? If so, what are the scents of this season?
You know this is a question we get asked so much about trends and fragrance and I think you can predict trends and fragrance. And since fragrance is so unique and so personal, I think it's very difficult for me to say one person will like one fragrance and one person will like another. But one trend we really are starting to identify is the need for uniqueness and personalisation.
4. For people who like to keep it simple and easy, what is one classic scent that will never go out of fashion?
That's a very good question! One classic scent that will never go out of fashion, I think, is a nice, soft, citrus fragrance something like Jo Malone's Lime Basil & Mandarin which is a classic citrus, with a herbaceous twist. It's one of our most iconic fragrances. Something like Jasmine Sambac & Marigold is also a beautiful statement fragrance because it's a delicate blend of both white florals and green soft florals that gives you a scent thats kind of a modern classic.
5. How does one find their signature scent? Are there any pro tips to keep in mind?
Again, I think being driven by your personal preference and what you really like the scent of. I think you should be driven by how you want a fragrance to make you feel and when you smell it. If you love the smell of it, wear it. Don't let someone tell you, you should wear it or you shouldn't.
6. What's the one scent that distinguishes between a men and women fragrances?
At Jo Malone our fragrances are genderless. We position all of our fragrances for both men and women alike. But one thing that I really think distinguishes is the difference between those two scents are, that men tend to prefer fragrances that our richer, deeper and have a woody characteristic. Whereas women are more drawn towards fragrances that tend to be floral and delicate. Having said that, I think there is nothing more beautiful than women in a powerful statement fragrance like Amber & Lavender.
7. Upto how many scents can you mix and match? And does the genre of scent mixing matter?
Our fragrances are all designed with a concept of fragrance-combining in mind. So, every single one of our fragrances works together beautifully. I tend to wear two to three fragrances maximum. I love to use Black Cedarwood & Juniper in a body and hand wash because it's got this beautiful deep woody note and then I'll apply a layer of body cream over. I'll wear something like Oud & Bergamot on top of my Black Cedarwood & Juniper and then over the top of that, to finish it, I would layer Jasmine Sambac & Marigold.
Now you're all set to smell your best self!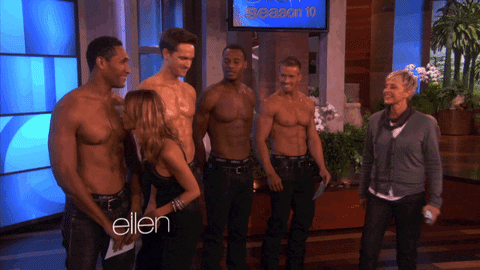 Follow @missmalinifashion and @missmalinibeauty on Instagram for more updates.