7 Ways To Help You Protect Your Personal Information And Data
Atmaj Vyas , 16 Apr 2018
With everything that's going on with all the data leaks, it's become essential to know how to protect your personal data. While systems and checks are being put in place to help keep your data secure, it's only a matter of time before people come up with a way to bypass that. While keeping your personal data safe may seem like an impossible task, these easy tips could help!
1. Change Your Passwords And PINs Regularly
Make sure you have a strong password. Most websites show you your password strength. It is also suggested that you use different passwords for everything. While having the same password for everything may be easy to remember, it's also the easiest way for a person to steal all your information. It is also advised that you keep changing your passwords and banking PINs. If once a week is too much, once a month is the bare minimum.
2. Invest In A Good Anti Virus
While a good anti-virus may be slightly expensive, in today's time, it's worth it. Regularly updating your anti-virus is also a good way to protect it from any new spyware. Also, keep your firewall and anti-spam on at all times. All this may seem a bit over the top but it's become a necessity.
3. Free Wifi Comes At A Cost
The sound of free wifi sounds pretty cool, right? However, did you know that open public wifi's are the easiest way for your personal information to be stolen? Be careful where you decide to log in as not all public networks are safe. It is advised to limit the use of public networks and never do any official work or transactions using a public wifi.
4. Regular System Updates
With regular updates pouring out for every OS, it's important to keep your devices up to date. These updates come with essential security patches and bug fixes that can further help protect your data. There are new threats to your device security almost every day so it's important to stay up to date.
5. Privacy Settings
Every site and app you use stores your data. That being said, they all also have an option to delete the data of yours that is stored. Make it a habit to check your privacy settings. Also, when using unknown apps, always look at what authorization and access they are requesting. Most of the time, we tend to skip over this step and that leads to a whole bunch of information going out.
6. Sharing Personal Information
It is advised that any personal information, including passwords, PINs, OTPs, etc. shouldn't be shared with anyone. Yes, that includes people you know. While this seems like the most basic thing, it is actually the easiest to forget. At times, we tend to blurt out personal information and not even realise it. For example, the answer to your secret question for a password change or your PIN.
7. Authentication
Here's something a lot of people don't know about or don't bother about because it's too much of a hassle. Every service like email, social media, etc. offers the option of a two-factor authentication. This feature is one of the most important ways to protect your personal data. When this is enabled, every time you log into your account from a new device, you will receive a secure code. This code acts as an OTP without which you cannot access your account. In the event that someone else tries to access your account or data, you will immediately know. Don't compromise the security of your data just so that you can save a few minutes.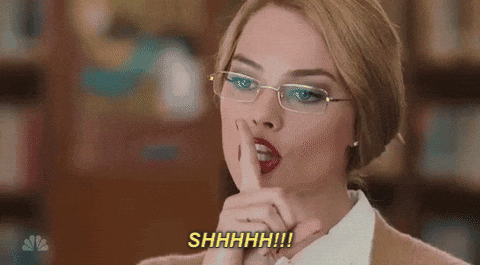 Do you find these tips helpful? Let us know in the comments below.
Don't forget to follow us at @missmalinilifestyle to never miss a beat!