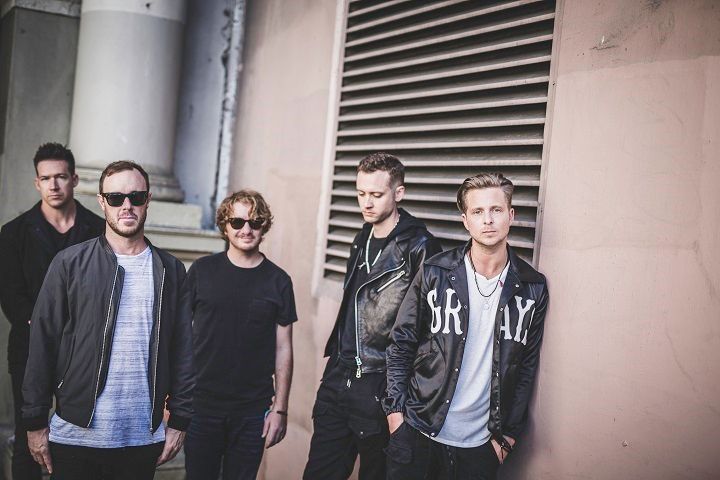 2018 is shaping up to be quite the year for music aficionados! The award-winning American band, OneRepublic is all ready to perform live on the 21st of April 2018 for a headlining concert. The event will be held at the NSCI, SVP Stadium in Mumbai. Bringing one of the biggest pop rock bands in the world to India was made possible thanks to the amazing people at Opium Events.
Cyrus Gorimar, Director, Opium Events And Production and an avid rock musician said;
We have been in talks with the management for over six months now as we realized that the band enjoys a great repertoire in the country with a significant fanbase originating out of India. Our pre registrations have seen a phenomenal response with more than 10,000 registrations received in a span of 24 hours and we are anticipating close to 15,000 fans for the event. The production and scale of the event will be extraordinary with a multi-crore spend invested into the event.
Fans can expect to hear a span of OneRepublic's hugest hits like Apologize, Secrets, Good Life and the mega-hit, Counting Stars. Also, their recently released singles from the latest album, Oh My My, are sure to make for a night that we won't be forgetting any time soon.
Giving us another reason to get pumped, the band ONEmpire will be opening for them! Formerly known as The Other People, the band re-launched in May 2017 and re-grouped under the name of ONEmpire. Over the past decade, they have performed for the Bhutanese Royal Family, shared the stage with British rapper Jay Sean and even opened for the Indian tours of Saving Abel and Edward Maya. They are a pop group who enjoys a great fan following in the social circles of Mumbai. The 5 piece band comprises of frontman Zarir Warden, Gavin Cason on lead guitar, Loy Henriques on bass guitar, Atish Thomas on drums and percussion, Garth D'Mello on the keyboard and all of them also double up on vocals. ONEmpire is being mentored & produced in India by Loy Mendonsa and by Benjamin Pelchat in Toronto, Canada at the Kensington Sound Studios. The band recently released their debut single titled Shine A light in December 2017.
Apart from India, the Grammy-nominated Colorado-bred quintet is embarking on a two-week Asia tour comprising of Singapore, South Korea, China and also Malaysia. During their tour, they will also be performing at the Grammy Festival in Beijing with the likes of Pharell Williams and James Bay.
When asked about their upcoming concert in Mumbai, OneRepublic said;
We've wanted to visit India for years, and are beyond excited to finally get the chance to not only perform a full concert but also explore your beautiful country. See you soon!
Tickets to OneRepublic Live In India 2018 start from INR 4,200/- and are on sale at the ticketing portal, bookmyshow.com!
Ticket Details: INR 4,200/- (Silver), INR 6,900/- (Gold), INR 9951/- (Platinum) and INR 24,000/- (VIP).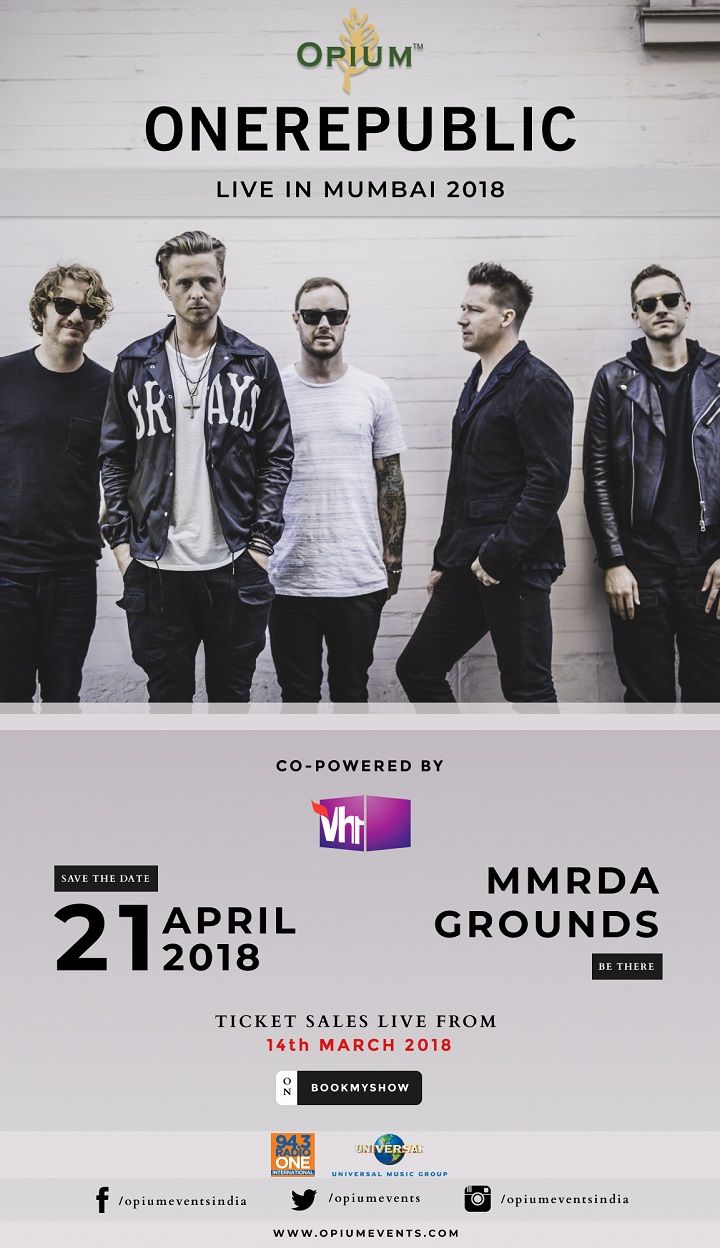 This is surely going to be one concert you don't want to miss! Let us know what your favourite OneRepublic song of all time is, in the comments below!