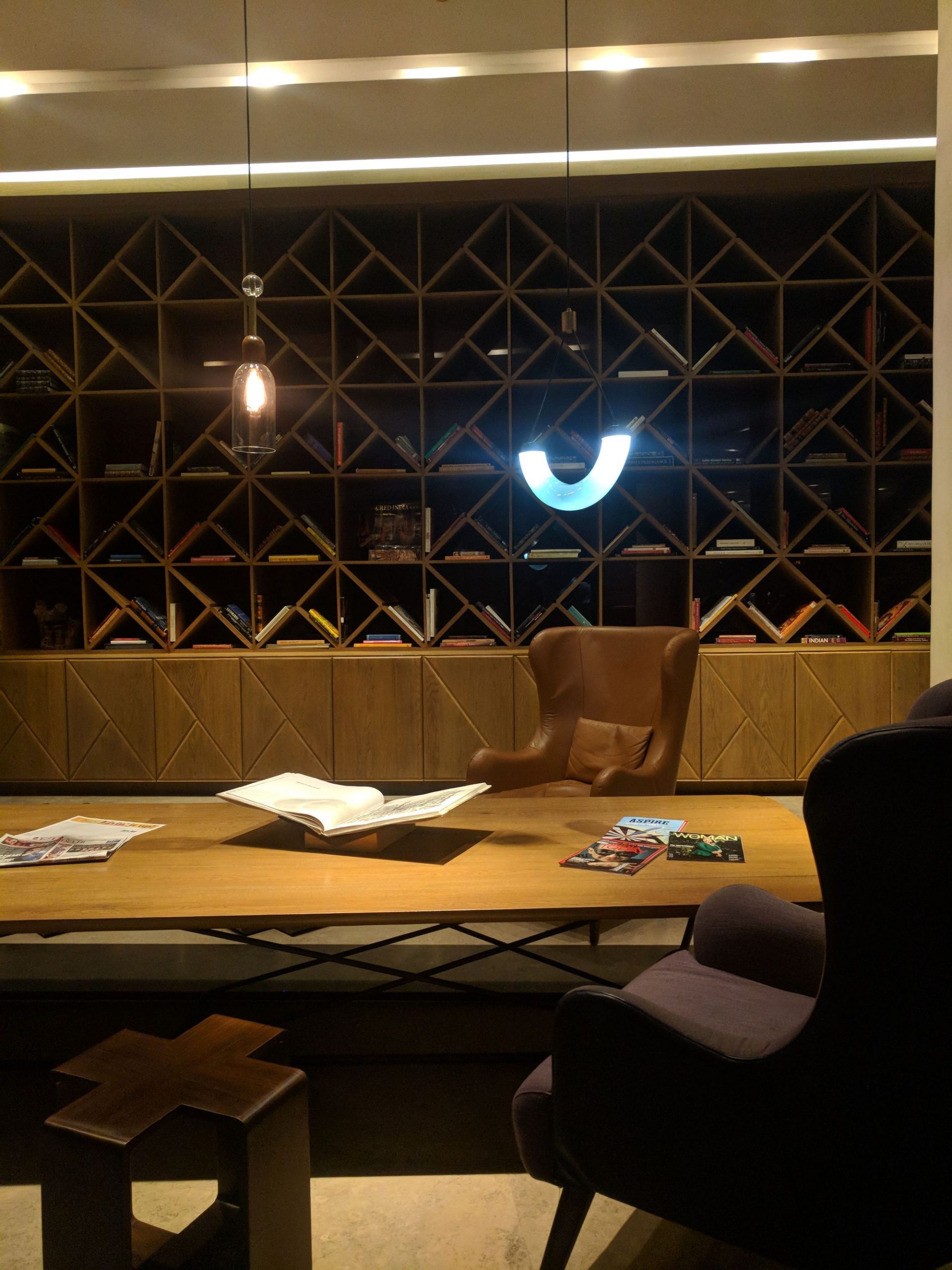 Don't you love a nice staycation? Well we recently spent an entire weekend at Andaz Delhi, Aerocity (A concept by Hyatt) while celebrating our boss lady's city book launch. Besides the withdrawals while having to check out on Monday morning, we left with quite an impression of this hip hotel property.
Known as the 'rebel' of the Hyatt family, at Andaz, it seems things are done bit differently. And we love how they roll! We expected the food to be great (which it was; definitely try the Duck Baos at The Hong Kong Club and gin-soaked cocktails at Juniper Bar), but here are the things we just didn't expect to find.
1. Who Needs A Lobby?!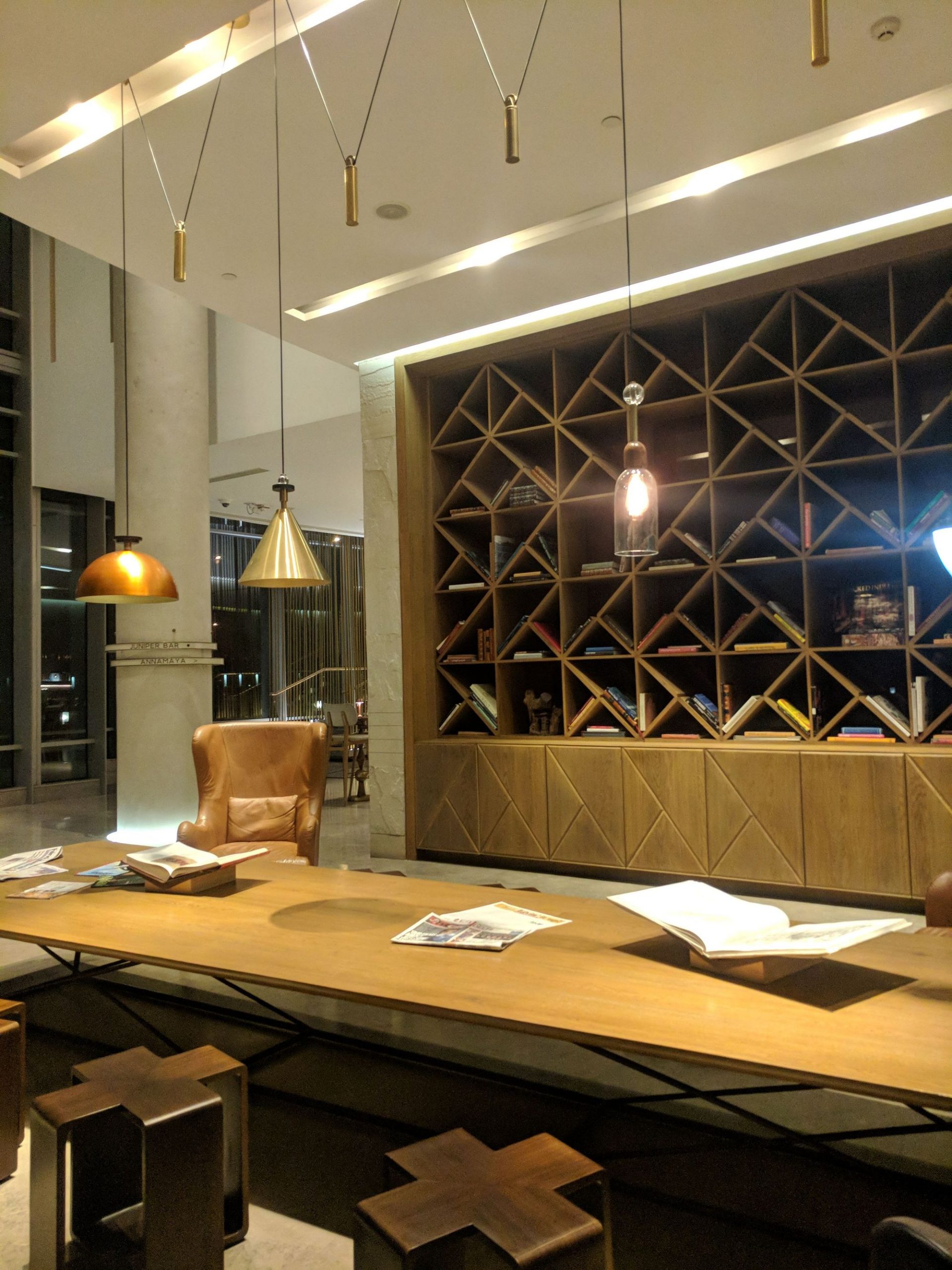 Especially when you have a library and kitchen instead. That's where guests can wait once they arrive at Andaz.
2. Self Help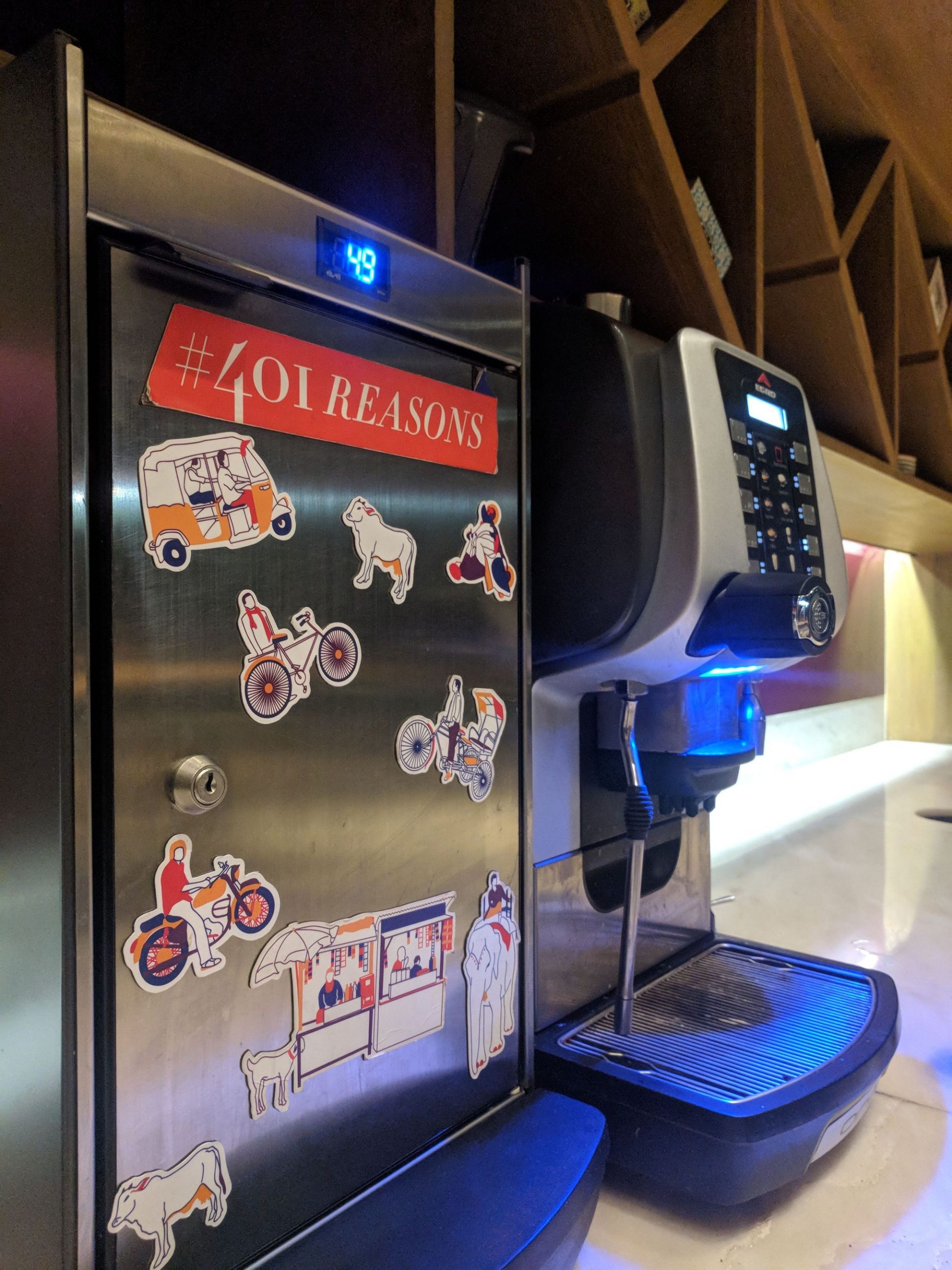 While you wait, you can help yourself to coffee and cookies; all waiting for you at the kitchen counter. Gummy bears too!
3. Casual Friday Everyday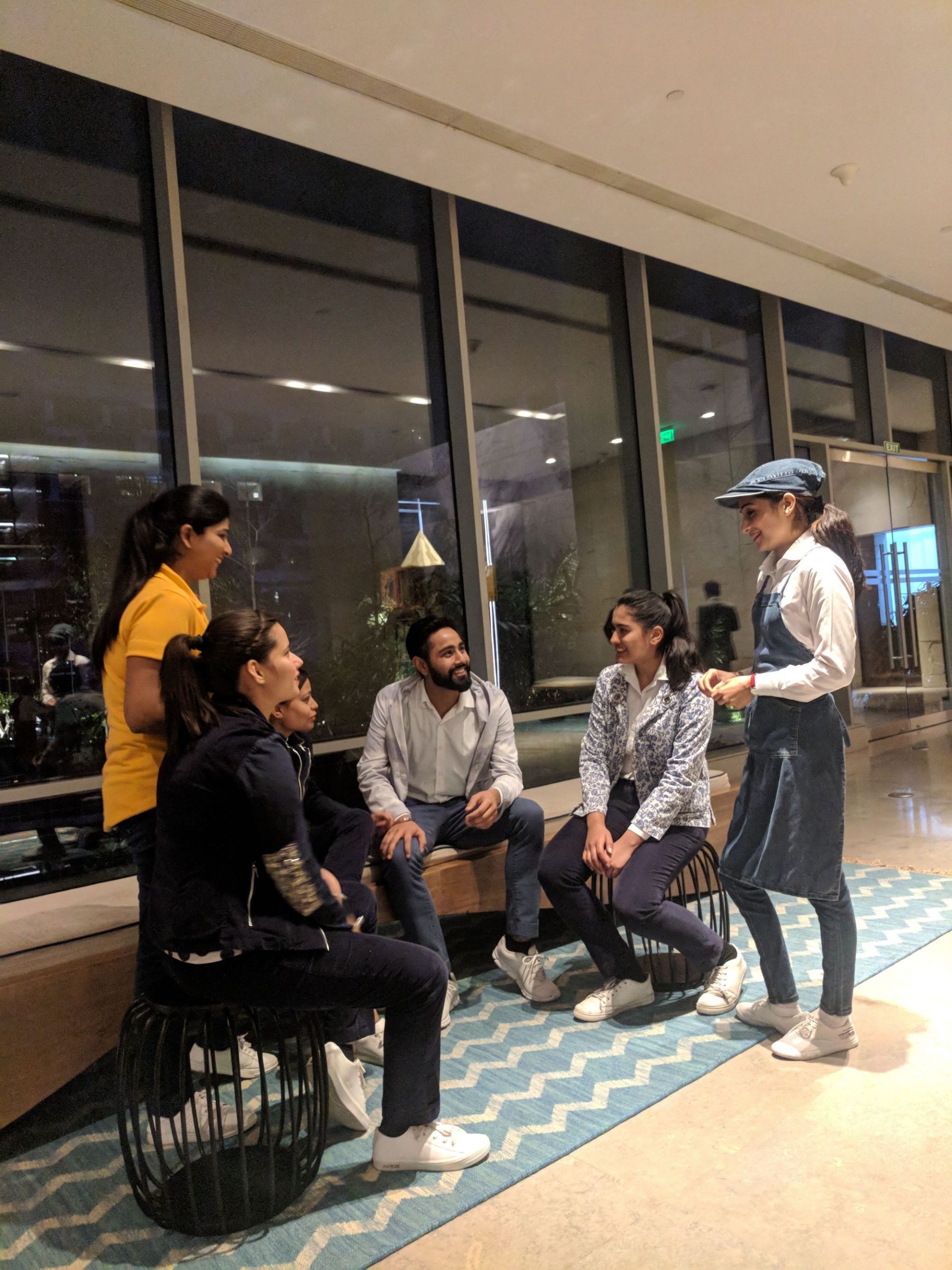 No uniforms for this fun bunch. Employees at Andaz are made to pick their preferred range of clothing from a selection of options created by Lecoanet and Hemant under their collection titled Genes, which is a range of contemporary work casuals created by the label.
4. Spinning At The Bar Top
Why stand alone in one corner in a console when you can spin right on the bar top! That's how the resident DJs at The Hong Kong Club do it.
5. Let Your Zodiac Decide Your Drink
With 12 signature cocktails inspired by the Chinese zodiac, all you do is tell the bartender your sign and he'll serve up a special cocktail to go with it.
6. Six Second Salads
Being big on sustainability, they've grown 6,800 portions of their own greens on site! Only five star hotel in India to have done this. That's how the salads at Annamaya got this cute name. Freshly plucked greens are literally just minutes away.
7. 401 Reasons!
That's 401 reasons to fall in love with Delhi! Packed with very useful information about the city, you'll find your own copy of this book in every room.
#WhenInAndaz
To know the latest about Andaz Delhi, just follow them on Instagram and for more info, call them on 011 4903 1234.