Parineeti Chopra has been very busy the last few days – busy having too much fun. The actress took a break from the shoot life to play explorer and headed straight to the land down under. She has been soaking in the Australian sun and giving us absolute travel and fashion goals. It doesn't seem like Pari wants her vacay to end but honestly, do any of us? Ever? But it looks like a much-needed break as she has been shooting for Namaste England and Sandeep Aur Pinky Faraar simultaneously.
Check out these amazing pictures while I dream about my travel plans: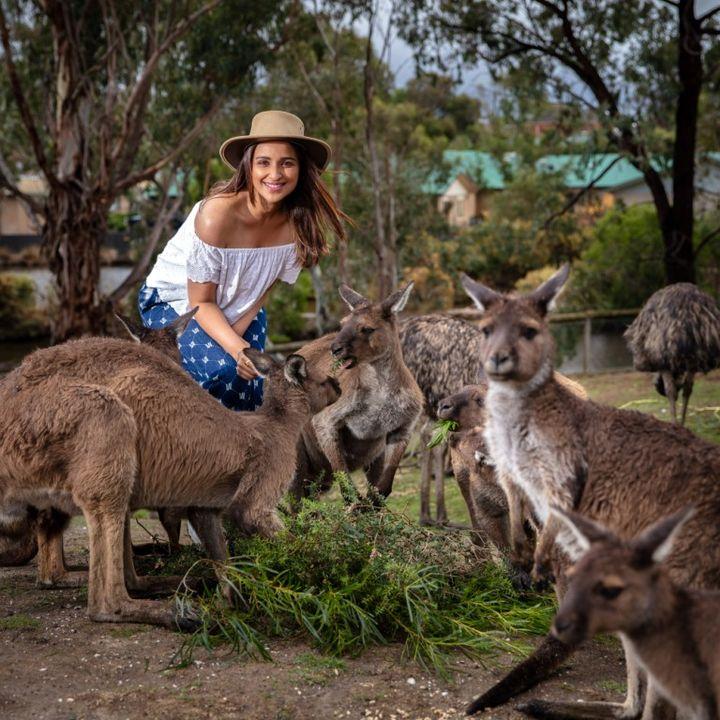 Those white sneakers and that bright smile.
Looks like Pari struck gold!
Prettiest batsman ever, no?
Wine, not?
These penguins are just killing me with their cuteness (I maybe low-key obsessed)!
Mondays should only have these kinds of blues:
OMG! Making my itinerary while my bank account has a hearty laugh.
Going green with envy? Me too.