#WorldBookDay: These Are The Books That Team MM Is Reading RN
Alisha Fernandes , 23 Apr 2018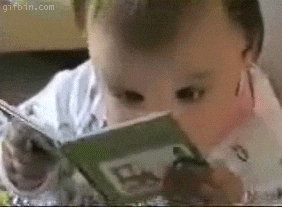 Every year, we celebrate days for different things, be it as trivial as World Nutella Day (February 5th, in case anyone was wondering) or as important as World Earth Day, which is April 22nd—there is a day for everything. And today, we celebrate World Book Day—to encourage reading and reiterate the fact that books are AWESOME, period. A book can transport you to places far and wide; it can open your mind to possibilities that wouldn't occur to you otherwise; it can educate you and teach you new things; it can soothe your heart and soul; it can provide an escape; it can do so many things. And so, we decided to ask around the office to see if you could come up with a nice little reading list for you…and for us! This is what Team MissMalini is reading right now.
Sharp Objects by Gillian Flynn
From the author of Gone Girl comes a story about Camille Preaker, a journalist who returns to her hometown to report on a series of brutal murders.
Born A Crime: Stories from a South African Childhood by Trevor Noah
Noah talks about his life in South Africa, in this autobiographical masterpiece.
Murder In Mahim by Jerry Pinto
This beautifully written crime story is a lovely read.
The Power by Naomi Alderman
This sci-fi novel explores a world where women are the dominant gender and was named as one of Barrack Obama's favourite books last year.
The Book Thief by Markus Zusak
This fictional story based during the time of the Nazi regime is a definite must-read for
Kartography by Kamila Shamsie
This romantic story weaved so beautifully by the author will take you to places you've never been.
The Bastard Of Istanbul by Elif Shafak
This novel revolves around the lives of people connected with the history of the 1915 Armenian Genocide.
Principles: Life And Work by Ray Dalio
It is classified as an autobiography but also doubles as an instructional book on making goals happen in life.
Remembrance by Jude Deveraux
This romance novel will soothe a worn heart.
The Subtle Art Of Not Giving A F*ck by Mark Manson
If there is an author who can get through a millennial in language that they'd understand, it's this guy.
Tuesdays With Morrie by Mitch Albom
If you haven't read this book, read it now. If you have, read it again.
When Breath Becomes Air by Paul Kalanithi
Aside from the riveting title, this book non-fiction book was published posthumously and revolves around the life, sickness and death of the author.
Sapiens: A Brief History of Humankind by Yuval Noah Harari 
https://www.instagram.com/p/Bh3yTXdg1xp/?tagged=sapiens
First published in Hebrew, this best-seller looks back at our species' own history and attempts to explain and understand it.
How many of these books have you read? And which one are you dying to start reading? Tell us in the comments below!