9 Must-Have Apps That Will Help Make Your Life Easier
Atmaj Vyas , 27 Apr 2018
In today's day and age, there is an app for almost anything you can think about. From banking to dating, everything has moved to the digital world. It's hard to deny how easy these apps make your life. That being said, with all the options out there, it's pretty easy to get confused. So, to help to make your life easier, here are 9 must-have apps!
1. Russsh
Delivering things from one place to another is always a painful task. Not only is it tiring, it also takes up a lot of time. Most of us just don't want to spend that much time. Here is where Russsh comes to the rescue. It's an app that lets you deliver or pick up things from everywhere imaginable, at the touch of a button.
2. Instasize
Instagram is pretty much one of the most important parts of our life. Sometimes not all the pictures you take and want to upload are perfect. They end up not fitting the square and that leaves you with no other option but to crop it. To solve that problem, Instasize has come into our lives! It fills in the spaces and allows you to put up the picture, the without having to crop it.
3. Canva
Canva is a free graphic-design tool website, founded in 2012. It uses a drag-and-drop format and provides access to over a million photographs, graphics, and fonts. It actually has uses that range from making presentations to invites for an event. Because of how easy it is to use, both professionals and non-designers use it.
4. Zoomcar
Planning a trip but don't want to book a cab? Well, that's where Zoomcar comes in! They offer the best range of self-drive cars. Not only does it exist in almost every city now, it also turns out to be more economical for longer trips. It also helps eliminate the problem of not having a car. Why buy a new car when you can rent a better one? Also, yay, road trip!
5. HealthifyMe
Are you the type that likes to keep a count of your calories? Or maybe you have a goal weight to achieve? This weight loss platform is like a digital fitness service. It helps you keep track of what you eat, helps you set targets for weight loss and even gives you reminders to drink water. It's the perfect app for someone who wants to stay fit on the go.
6. Grammarly
This is probably the most important app for anyone who usually writes a lot of emails or official stuff. It's every grammar lovers favourite app! It is an app that enhances your writing by proofreading and keeping a check on the grammar of your sentences. It has 250 grammar rules that it follows to ensure your writing is perfect.
7. Clue
This app is one that is exclusive to females. It's basically a period and ovulation tracker that is used by over two and a half million women, worldwide.
8. Dictionary.com
You never know when you're going to come across a word you don't know the meaning off. While most of us will just get on to Google and check it, you could just download a dictionary. This app is literally like a digital pocket dictionary.
9. Headspace
Need some help finding some inner peace? Headspace is a digital service that provides guided meditation sessions and also training to be more mindful. There are about six million users who use this app.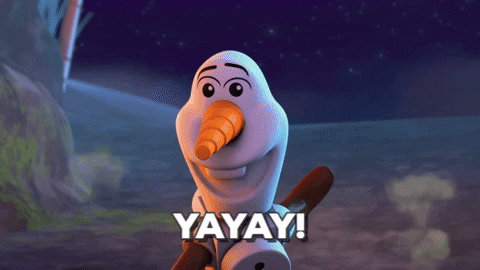 What is the one app you can't live without? Let us know in the comments below.
Don't forget to follow us at @missmalinilifestyle to never miss a beat!