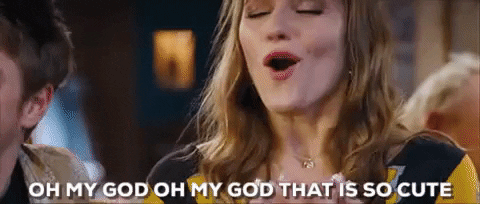 Over the last few years, there were many Hollywood couples that we fell in love with. We were obsessed with their lives and truly wanted the best for them. However, sometimes, things just aren't meant to be. These power couples that gave everyone #RelationshipGoals, came to an end and millions of people were devasted. Just recently, Channing Tatum and Jenna Dewan decided to part ways after 9 long years. A little earlier, Jennifer Aniston and Justin Theroux decided to go their separate ways as well. It's almost like a trend that we wish would just stop. While we can't do much to stop them (obviously), we can hope that the rest of our favourite couples don't split. So, here are 10 celeb couples we hope don't call quits on each other.
1. Ryan Reynolds & Blake Lively
One of the cutest couples to ever exist, these two are the epitome of goals! From their sense of humour to the way they look at and behave with each other, they are simply adorable. If these guys decided to split, we're pretty sure the everyone will lose their s**t.
2. John Legend & Chrissy Teigen
Devastated would be an understatement if these guys ever broke up. They seem like the most genuine and down-to-earth couple out there. Everything they do seems super relatable and they also love trolling each other which makes them all the more special.
3. Ryan Gosling & Eva Mendes
Talk about a couple whose truly, deeply and madly in love. The speech at the Oscars that Ryan made cemented the fact that these two are simply adorable.
4. Ellen Degeneres & Portia De Rossi
This power couple has been married for 10 years now and over time, they've become more and more special to us. Everything they stand for, do and even say has us invested. They are truly a couple we can't imagine ever breaking up.
5. Justin Timberlake & Jessica Biel
The first thing that stands out about these two is the fact that they are so down-to-earth. This couple captured our hearts back in 2012 when the story of how Justin proposed came out. Ever since we've been treated to more heartwarming pictures than we can handle and we truly hope they stay together.
6. Ashton Kutcher & Mila Kunis
Mila Kunis' first kiss ever was from Ashton on their hit show, That '70s Show. Funny how life goes full circle sometimes and for them, destiny had them in each other's books. This crazy-yet-cute couple is one that we hope never split because they're made for each other.
7. Beyonce Knowles & Jay Z
One of the most powerful couples in the music industry, both Beyonce and Jay Z have a massive following. While their break up will undoubtedly be devastating to many. That being said, the internet will probably break and be in a frenzy with two massive clans going at each other if they ever split.
8. David Beckham & Victoria Beckham
These guys truly make for the greatest couples of all time. They've been together for what seems like an eternity now and are truly one of the most influential couples ever. It's great to see that even after all these years, they are still madly in love.
9. Will Smith & Jada Pinkett Smith
The cool cats of Hollywood. Both Will and Jada are truly the most chill people you'll ever come across. Their sense of humour and their views in life match so well it's hard to see these two ever splitting. Still, we wouldn't want to jinx it.
10. Neil Patrick Harris & David Burtka
Recently celebrating 14 amazing years of being together, both Neil and David are proof that you can get over the hurdles together and still be just as madly in love. The couple who has two adorable little kids, are still together despite all the rumours floating around and we hope it stays that way.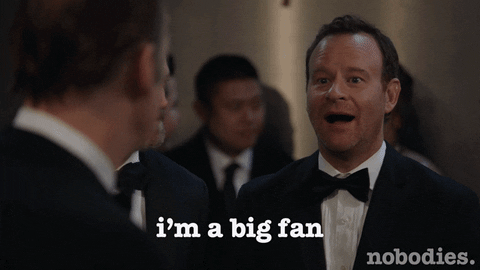 Who is your favourite celebrity couple? Let us know in the comments below.
Don't forget to follow us at @missmalinilifestyle to never miss a beat!