Here's What Seeing The Same Time Again And Again Might Mean
Atmaj Vyas , 04 May 2018
Have you ever looked at the clock and seen it at 11:11 or 1:11? You don't think much about it at first but then you suddenly start noticing it everywhere. Every time you seem to check the time, you notice the same number again and again. There is a very detailed explanation for this in the realm of astrology and numerology. That being said, the amount of merit these theories hold are questionable at best. Still, it's worth considering, isn't it? Here is what seeing the same numbers again and again, might be trying to tell you.
1. 1:11/11:11
1:11 or 11:11 is mostly considered a magical sign. If you believe in tarot, number 1 stands for the magician. When you see this number repeating itself, it's considered to be like a wakeup call from the universe. It's a sign to start looking around and paying attention to where you are and who you're with. Most times, it's like a cosmic confirmation that you're moving in the right direction. It's a sign that you're on the right path and things will evolve so you shouldn't stop there. If you notice carefully, you usually see this number or time when you're in the zone and are completely rocking it on the creative or personal front. 11:11 is also said to have a more spiritual significance. It's considered a sign, of a person who brings balance and harmony and acts as a bridge to it. You help bring people and energies of opposing nature together. You're basically an uplifting person.
2. 2:22
This is the number that is related to partnership and relationships. It's said that when you see 2:22, you should start paying attention to the people who you're meeting or people who are showing up in your world. There is a possibility that you might end up meeting a soulmate or even a person you get along really well with. Either way, it's a sign that someone who will play a significant role in your life may come. Additionally, it's also considered a sign of equilibrium or balance. It could be a signal to introspect and figure out if everything is okay with existing relationships and to tweak it so you can achieve a balance. In tarot, 2 is the number of the high priestess. By that, 2:22 is a reminder to stay true to yourself and be more vocal about your opinions. In short, 2:22 is the number of introspection and a sign to trust your inner voice and ask tough questions.
3. 3:33
Three is the number of the Trinity; mind, body and soul. It's considered a sign that you feel fulfilled by life. It could be a confirmation that you're doing well on all three levels. Alternately, it could also be considered as a reality check or an alert that something is out of balance. Maybe you've been stressed at work or not sleeping and eating right? It's a sign that you need to adjust yourself so that you can be at peace. In tarot, the number 3 represents the Empress. This number can be seen as a cosmic wakeup call to get out more and widen your horizons. It's a sign that you need to break out of your comfort zone and explore new terrain.
4. 4:44
Four is considered to be the number of home and family. It's a sign for some major introspection. Your body is what you would consider your soul's home. So, are you giving your body enough rest and treating it well? 4:44 is like a reminder that you need to pay more attention to yourself and your environment. You need to get out of anything that is toxic and stressful, including people. It's a sign to protect your space and start listening to your heart. However, the number also includes your inner circle and loved ones. If it's not you, maybe a close friend or a family member needs your attention. It's basically a sign that you need to make your life safer and more secure.
5. 5:55
When you start seeing a lot of 5:55, it could signify that change is coming. Whether it's fast moving or a slow paced one, it's a sign that there is a new direction opening up. It's a mix of creative self-expression, glamour, passion and movement. It's like a wisdom wakeup call. The change could be in any number of ways but it mostly implies that the change will be more spiritual than superficial. Your energies need a little unblocking but other than that, you're moving towards a path of upliftment.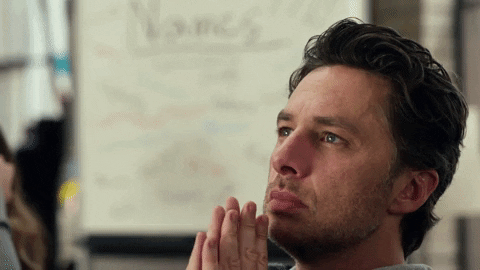 While some pass this off as coincidence, others hold these numbers as an important sign from the universe. What do you think about this? Let us know in the comments below.
Don't forget to follow us at @missmalinilifestyle to never miss a beat!