Karisma Kapoor Reveals Why Her Bond With Salman Khan Is Stronger Than Kareena's
Priyanka Parmar , 05 May 2018
Salman Khan and Karisma Kapoor are and will always remain one of the most iconic couples from the 90s. They've acted in movies such as Andaz Apna Apna, Jeet, Judwaa, Biwi No. 1, Hum Saath Saath Hain etc. The duo has known each other for a really long time, long enough that  Karisma's younger sister, Kareena Kapoor used to visit the sets as a child.
It was during her appearance on Entertainment ki [email protected] – Limited Edition that the actress spoke about the bond she shared with Salman. She said:
Salman is closer to me than Kareena. We have shared a very long-standing relationship. For Salman, Kareena is like a little sister and he still considers her to be a child.
Aww! Isn't that sweet?
What? Were you expecting a trip down the memory lane? I am glad because that's exactly what you're going to get!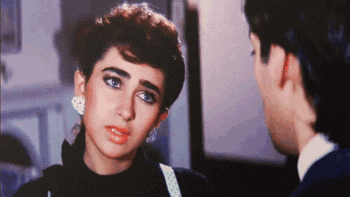 We're so glad to know that they share such a strong bond! <3