7 Honeymoon Destinations Prince Harry And Meghan Markle Should Consider
Atmaj Vyas , 16 May 2018
With the royal wedding right around the corner, there are a lot of speculations flying around. Who will be and won't be attending, what is Meghan Markle going to wear and even who is going to be playing at their wedding? One of the more interesting things is the royal couple's choice when it comes to their honeymoon. While there is no confirmed information, here are a few places we think they should consider.
1. The Mediterranean
In 1981, after Prince Charles and Princess Diana got married, they embarked on a romantic honeymoon to the Mediterranean. Harry and Meghan could choose to do the same. Many royals have been aboard the Royal Yacht, Britannia and the prince is no stranger to it either. Maybe this time, he could head with his wife for a nice private cruise.
2. Brazil
Back in 2012, Prince Harry visited Brazil when he embarked on his first solo tour. After completing his official duties, he stayed back a few days as well and also said he would love to visit again. Meghan has also been vocal about wanting to visit the South American nation. With the all the nature around the Brazilian Amazon, they could truly have a peaceful and quiet honeymoon.
3. South Africa
Having some of the most beautiful locations on the planet, South Africa has always been a place that many royal couples have flocked to. The royal couple could follow in the footsteps of many others and decide to enjoy their honeymoon in the Tuningi Safari Lodge which is located on the Madikwe Game Reserve. It's an iconic place for an undeniably iconic and rebellious couple.
4. Seychelles
If Harry and Meghan wanted to follow in the footsteps of Prince William and Duchess Kate Middleton, they could head to Seychelles. This spectacular destination is filled with white beaches that are spread across 115 islands. This East African country is one of the most luxurious and also a favourite for many celebrities. It's the perfect place to soak in some sun and also get a little time to themselves.
5. Namibia
As of now, Namibia is being said to be the most likely destination for the couple. An unnamed source said that they will be visiting Hoanib Valley Camp which is situated in the north-west part of the country. Last year, Meghan had joined Harry on her first-ever safari in Botswana. This would give them a great chance to pick up where they left off. Namibia is one of the least populated places on earth and definitely give them some privacy and alone time.
6. Philippines
A little while back, Meghan had written about how she really wanted to visit Palawan in the Philippines. There's probably no better time to make that wish come true than her own honeymoon. She has also been practising her dialect. They seem to be the rebellious type so maybe a little snorkelling, hiking and some island-hopping could be an exciting option.
7. Italy
According to Markle's blog and many social media posts, she really loves Italy. When she last visited, she had a great time and it would be like she's right at home. Sure the place isn't exactly like paradise but, maybe her love for wine and the Amalfi Coast might draw them back. There are a lot of luxury accommodations as well so maybe that could tempt them into going there.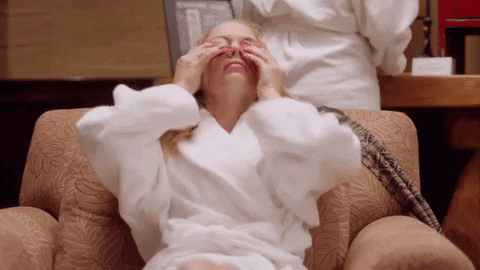 Where do you think they should go? Let us know in the comments below.
Don't forget to follow us at @missmalinilifestyle to never miss a beat!