The Royal Fashion Rules Meghan Markle's Wedding Gown Must Follow
Prashansa Daniell , 16 May 2018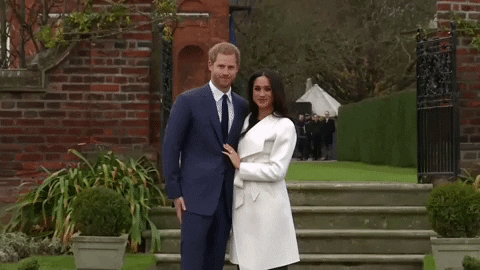 Prince Harry and Meghan Markle will be joined as one in marriage on the 19th of May, 2018 at St. George's Chapel, Windsor Castle with their royal entourage in tow, we cannot wait to see the happenings of this royal wedding unfold. Ever since their engagement was announced, we've been hooked to Kensington Palace's Instagram account (@kensingtonroyal), ready to seize any new information about these two. Even though we're half a world away, we're pretty stoked about this royal wedding—So much so that we even drew up a list of places Prince Harry and Meghan Markle could go on their honeymoon.
It's a clear no-brainer that the Royal wedding is a huge deal. As any wedding in any community would demand, this royal one also has it's set of rules and regulations—Some, specific to just the bride. So as Meghan Markle prepares to don her (rumored) Ralph & Russo wedding gown, it must adhere to these rules:
1.  Wedding Gown Must Be White
As time passes by, brides are beginning to become more and more liberal. Bridal gowns aren't just limited to whites anymore—Tones of blush, baby pink and sometimes even a soft beige are considered. But the royal wedding demands a pure white wedding gown.
2. There Must Be Lace
The wedding gown must consist of lace. (and from what we've read) this lace is considered a traditional fabric and is essential in order to complete a Royal bridal look.
3. Cleavage Is A Big No-No
The gown must be tastefully tailored—If we look back, Kate Middleton's wedding gown was low-cut too but there was no sight of her cleavage. So Meghan Markle might have a low cut wedding gown as well but the cleavage is what needs to stay in the seams.
4. …& So Are Shoulders
It is important for the bride to cover her shoulders as well. So we're pretty sure we're not gonna see Meghan in a strapless ballgown but we're looking forward to the see the extravagant creation that it is.
No matter what the rules might be, we're sure Meghan is going to make a stunning, stunning bride. What do you think her royal bridal look is going to be like. Let us know in the comments below!
Follow @missmalinifashion and @missmalinibeauty on Instagram for more updates.