This 17-Year-Old Girl Wants To Be The First Human On Mars
Atmaj Vyas , 17 May 2018
At the age of 17, many of us were thinking about work, studies and exams. However, one girl, Alyssa Carson, is already planning her trip to Mars. What started out as a hobby and a dream soon started becoming a reality. At just age three, she had made up her mind, that come what may, she would want to be the first person to go to mars.
At 7, her father took her to space camp in Huntsville, Alabama. "That was the weekend of my life," she said. "I got to learn everything I had been wanting to know and more! I also got to see a life-size rocket." She cherished it so much, she returned 18 times. At the age of 12, she became the first person in history to attend all three NASA space camps in Huntsville, Alabama; Quebec in Canada and Izmir in Turkey.
At first, she decided to master the basics of space and how humans have explored it throughout time. When she became older, she started simulated missions, tumbling out of control and trying to reach a destination in gravity-free or weightless zones. She took over mission control, telling her peers what to do. She mastered robotics and built her own rockets. She was even given an official call sign, a nickname used by mission control when talking to their talent. "Mine was Blueberry," she said. "I didn't have much say in the name. It just stuck."
Sadly, NASA doesn't let officially apply to become an astronaut until they turn 18. However, they have been working with Alyssa to make sure has the best possible chance to succeed when the time comes. By the time she actually gets to go to mars, she would be around 32 years old which is an ideal age for any astronaut. In case you're wondering, that would be in the year 2033!
It's obvious that Alyssa is no ordinary teenager! She is destined to achieve great things and we do hope she keeps working towards her dreams. Her determination is leading her to take an astrobiology undergraduate program so she can move forward with her learning and continue to expand her knowledge base.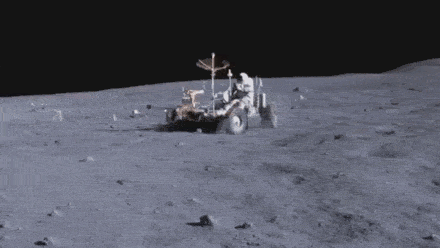 Growing up, what was the one dream you always had? Let us know in the comments below.
Don't forget to follow us at @missmalinilifestyle to never miss a beat!