Durex Had The Most Cheeky Wedding Wish For Sonam Kapoor And Anand Ahuja
Pallavi Manoj , 18 May 2018
While Amul is crushing it in the pun market, there's another brand slapping taboos in the face with their sarcastic taglines and I can't help but fangirl over their amazing social media game. Durex, you're a star! The condom brand wished Sonam Kapoor and Anand Ahuja on their big day in the best way possible.
No fancy artwork, just a simple post with a wish that got us like…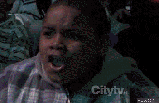 Check it out.
You're welcome.
But also, have Sonam and Anand seen this? What wouldn't we do to see their reaction, amirite?
If you're thinking, why just Sonam and Anand, it wasn't just them. They had wished Anushka Sharma and Virat Kohli too.
Take a bow Durex, take a frikkin' bow.
Kudos to the team for trying to successfully break the silence around sex in the funniest way possible. We can't wait to see what you have in store for the upcoming B-Town weddings!