5 Reasons Why It's Important To Sleep Well
Atmaj Vyas , 25 May 2018
We all love sleeping! It's probably something we look forward to most, at the end of the day. While oversleeping isn't a good thing, not getting enough of it can also have really bad effects on your body and mental health. No one likes being exhausted all the time so it's essential to get a good nights sleep. If you still need more convincing, here are 5 important reasons why you need a good rest!
1. It Helps You Lose Weight
Getting the right amount of sleep is very important for losing and also maintaining a healthy weight. Sleep deprivation can cause your body to release more of the stress hormone. This, in turn, causes your body to store more fat in your cells. Additionally, a lack of sleep affects the release of the hormones which control our appetite: Ghrelin and leptin. These changes lead to us feeling more hungry more often, and less satisfied after consuming a meal. Basically, you're more likely to have a cheat meal if you're exhausted than when you're well rested.
2. Helps Regulate Your Mood
One of the most apparent side-effects of not sleeping well is the mood you're in. Irritability, increased frustration and sometimes even depression can all be caused due to a lack of sleep. Sleep actually plays an important role in our capacity to regulate positive and negative emotions. A lack of sleep has also been known to reduce our ability to pick up on important social cues and responding appropriately to them.
3. Helps Your Brain Clear All The Waste
While we sleep is literally the only time our brains are flushed with fluid in order to remove waste products that build up throughout the day. The substances are infamously implicated in the development of many disorders that affect people. This cerebrospinal fluid only performs this flushing action while the brain is asleep, with barely any entering the brain tissue while we are awake. This is why many sleep experts believe this cleaning function is the primary purpose of sleep.
4. Helps Boost Your Immunity System
Having a good immunity system is vital for fighting off infections and other things. Sleep is something that is essential for the functioning of your immune system. Even the slightest loss of sleep can greatly affect this which in turn reduces your natural immune response and lowers your blood levels of infection-fighting cells. A good nights sleep gives you a higher antibody count.
5. Helps You Live Longer
Getting the right amount of sleep is proven to improve the longevity of a person. Lack of sleep can also impact longevity by increasing the likelihood that you will suffer a fatal accident (driving without sleeping). It's the same as being intoxicated with alcohol and trying to concentrate and react in time. Sure your work and other things may be important. However, your health is too! Don't neglect sleep and kill yourself slowly.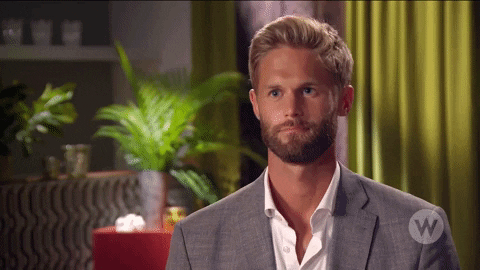 Take care of yourself and get some good sleep. In the end, it's important to remember that the key good health begins with the most simple things.
Don't forget to follow us at @missmalinilifestyle to never miss a beat!