John Mayer's New Music Video Is Everything We've Ever Wanted
Atmaj Vyas , 25 May 2018
John Mayer is known to be quite the funny man. He's outspoken and hilarious and usually has a rather unique take on things. He proved that once again with his new music video. It isn't something you've ever seen before and honestly, it deserves Grammy!
For his song New Light, Mayer had to make a music video really quickly and looking at the way things were going, it just wasn't happening. So, he decided to take matters into his own hands and make the music video himself. He literally went to a company that makes birthday videos and got the job done. The result? It's a work of art! Well, it's hilarious and looks like a kindergarten child made it. But honestly, that's the beauty of it. It's so bad that it's actually good.
The video released on Thursday and from the opening shot, you kinda know what you're getting into. The title screen misspells his name as John Mayor. Then you get into clips of Mayer dancing on a mountain with a miniature version of himself. If that wasn't enough, a part of it has three versions of Mayer crooning over a sunset as if it were a 1980's fever dream. He's dressed like how we'd wake up on a Sunday after a crazy night and blacking out in our closet. It really is quality content that deserves to become the best meme of 2018!
Every frame of this music video is relatable, whether it's Mayer shaking his head in front of Times Square or waving at a busy young professional in a sea of cubicles. The fun part of this is that even he knows it's perfect cringe material. As we said, it's so bad that it's so good. The song, on the other hand, is actually pretty great. Definitely one for our playlists!
Even other celebrities couldn't resist chiming in on this work of art! Even they couldn't handle this masterpiece, proving why this deserves to be up there on the meme dream list for everyone. The beauty of this video is that it's raw and catches you so off guard that you don't really know when it hits you. In a time where overproduced videos are becoming stale, this is a breath of fresh air. We still can't handle it, but more power to the Mayer!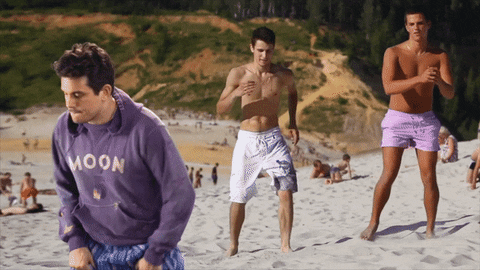 What did you think about his new music video? Let us know in the comments below!
Don't forget to follow us at @missmalinilifestyle to never miss a beat!