10 Underrated Musicians You Really Need To Know About
Atmaj Vyas , 28 May 2018
We all love music! It's an integral part of our lives and we're always down for some good and new music. It's this magical thing that somehow transcends words. There is a song for every emotion that you could possibly feel and that's really the best part. That being said, not every song or musician is mainstream. A lot of great artists tend to fly under the radar. Heere's our pick of a few, that have us hooked.
1. Russ
Russell Vitale, who goes by his stage name Russ, is an American hip hop recording artist. He is also a singer, songwriter and producer. He's one of those gems that definitely slipped under the radar.
2. Ruelle
Margaret Ecford, also known as Ruelle, is an American electronic, pop singer whose vocals are pretty off the charts. Fans of the show Shadow Hunters are all but familiar with this artist.
3. Vinyl Theatre
Vinyl Theatre is an American indie rock band from Milwaukee, Wisconsin, formed by Keegan Calmes and Chris Senner. The band later grew to include Josh Pothier and Nick Cesarz.
4. Kiiara
Kiara Saulters, known professionally as Kiiara, is an American singer and songwriter from Wilmington, Illinois. She is currently signed to Atlantic Records and her 2015 single Gold, peaked at number 13 on the Billboard Hot 100 chart.
5. Kehlani
Kehlani Ashley Parrish is an American singer, songwriter and dancer, signed to Atlantic Records. Kehlani is originally from Oakland, California, where she achieved initial fame as a member of the teen group, Poplyfe.
6. Marian Hill
Marian Hill is an American songwriting duo from Philadelphia consisting of production artist Jeremy Lloyd and vocalist Samantha Gongol. Their name comes from two characters, Marian Paroo and Harold Hill, from the musical, The Music Man.
7. Broods
Another music duo, Broods is from Nelson, New Zealand. It's composed of Georgia Josiena Nott on lead vocals, with older brother and multi-instrumentalist Caleb Allan Joseph Nott on production and backing vocals.
8. AURORA
Aurora Aksnes, known as Aurora, is a Norwegian singer-songwriter and producer. Her debut EP Running With The Wolves was released through Decca Records in May 2015 and was extremely well received.
9. Glass Animals
Glass Animals are an English, indie rock band from Oxford consisting of members Dave Bayley, Drew MacFarlane, Edmund Irwin-Singer, and Joe Seaward.
10. Kodaline
Kodaline are an Irish band. Originally known as 21 Demands, in 2012 the band changed their name to Kodaline. Steve Garrigan and Mark Prendergast grew up in Swords, Dublin, and have known each other since childhood.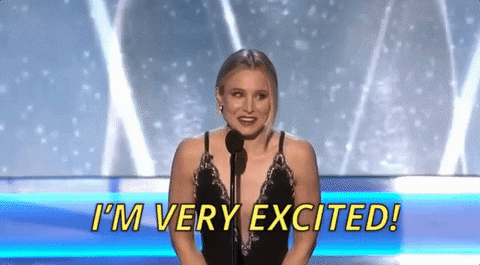 Who do you think is a really amazing-yet-underrated artist? Let us know in the comments below.
Don't forget to follow us at @missmalinilifestyle to never miss a beat!