Karan Johar returned to the bay last night after almost a week in New York. The director flew there to bring in his 46th birthday and while he was there, he managed to give us glimpses into his trip through his Insta stories. However, most of his posts on Instagram showed off his #OOTD and Bollywood celebrities including, Farah Khan, Katrina Kaif, Arjun Kapoor and Abhishek Bachchan had quite some reactions to them. The comments were quite funny, given how close Karan is to all of them.
Have a look!
Exhibit A
Katrina is all of us borrowing clothes from our friends!

Exhibit B
Arjun's reply to it was hilarious!

Farah's reply just made us want to call our friends abroad & share our own list!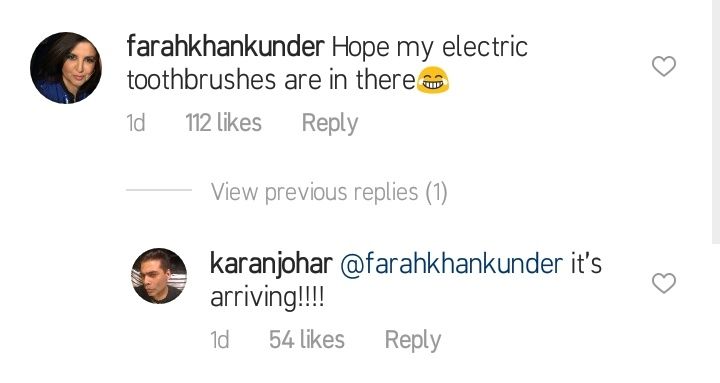 Arjun couldn't help but comment on this one too & Abhishek Bachchan also joined in!

Bollywood celebrities are a lot like us, no?