8 Actors Who Decided To Take The Directors Chair
Atmaj Vyas , 01 Jun 2018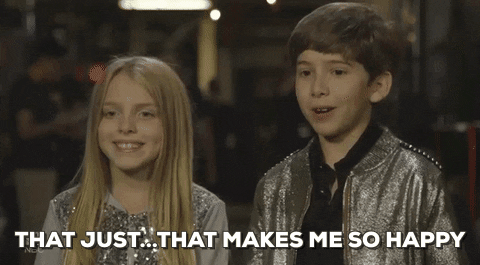 When it comes to TV shows, we all have our favourites. These shows are something we love and can't miss a single episode of. Some of these shows are classics and have a huge fan base to date. When an actor has been on a show for a long time, they tend to pick up on other skills. One such skill is directing! Here are some actors who stepped into the director's shoes for an episode or more, on their shows.
1. David Schwimmer, F.R.I.E.N.D.S
It's hard to deny that Ross was a pretty great character. That being said, he is also pretty great behind the camera too, making him a great all-rounder. During the filming of the TV show, Schwimmer directed various episodes across multiple seasons. His love for the details captured some of the funniest moments extremely well. In case you need a dose of crazy and don't know where to watch it, Comedy Central usually does runs of it.
2. Neil Patrick Harris, How I Met Your Mother
Every time Neil Patrick Harris comes on screen, our face lights up with a smile. We're pretty sure there isn't a single thing this man can't do! It should come as no surprise that over the course of the show, he decided to take a seat behind the camera. His directorial debut was on season 5 with the episode titled Jenkins. It's sad that all good things have to come to an end, however, if you looking to catch up on some episodes, Star World is your go-to channel.
3. America Ferrera, Superstore
America isn't your typical triple threat. Instead of singing and dancing, she produces and directs. While her first stint as a director was a bit shaky, she nailed it the second time around. She's a pretty great producer and is on the road to becoming an even better director.
4. Bryan Cranston, Modern Family
Not only has Bryan Cranston directed episodes on his own show, Breaking Bad, he also tried his hand at directing the hit sitcom, Modern Family. While he found it pretty challenging to work with such a large cast, he thought it was a complete blast nonetheless.
5. Patrick J Adams, SUITS
For all of you who think this man is just eye candy, think again! Not only is he a great actor, he also has an eye for directing. He proved this when he took a shot behind the camera in season 4 of the hit show SUITS. Funny enough, this was just four episodes after his co-star Gabriel Macht made his directorial debut. If you're wondering where can you watch this show and are equally obsessed with it, try out Amazon Prime Videos!
6. Chad Michael Murray, One Tree Hill
If you haven't watched One Tree Hill, are you even living? It's a show that every '90s kid could relate to. Based on the story of kinship and rivalry between two half-brothers, the leads were complete heartthrobs. For one episode in season 6, Murray decided to wear the director's hat. It was the episode that everyone slowly learns about Peyton's fatal condition. In case you're wondering where you can watch it, we're pretty sure it's available on Amazon Prime.
7. Ian Somerhalder & Paul Wesley, The Vampire Diaries
Both the heartthrob onscreen brothers, Damn and Stefan have taken a shot at directing. Ian directed three episodes across the sixth, seventh and eighth season. Paul, on the other hand, directed five episodes. This is proof that both these men are more than just your average actors.
8. Jensen Ackles, Supernatural
Honestly, it's pretty hard to not love this show. The plot revolves around two brothers and their supernatural adventure. One of the leads, Jensen, has also directed various episodes on the hit show. The amount of success that the show has gained and the huge fan-base proves the level of talent on this show.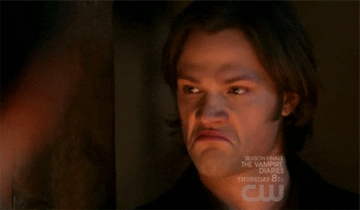 What is your all-time favourite TV show? Let us know in the comments below.
Don't forget to follow us at @missmalinilifestyle to never miss a beat!