10 Reasons Why Norway Needs To Be On Your Bucket List
Atmaj Vyas , 06 Jun 2018
Yes, it's that time again! It's time we bring you another destination that needs to be on your bucket list! We've taken you to Vietnam and Japan, but today, it's time to head to the Scandinavian country of Norway! This beautiful and incredibly scenic country is known for a remote location and surreal fjords. This country borders Russia, Finland and Sweden. While it is chilly, it's undeniably impressive. So, to get you more eager to start planning, here are 10 reasons you need to plan your Scandinavian getaway.
1. Skiing
Ever wanted to try skiing? Well, during winter months, many places in Norway are ideal for both downhill and if you're good at it, cross-country skiing. Some of the best ski resorts in the world, with the best slopes, are in Hemsedal, which can give the Alpine runs, a tough competition. Hafjell is another winter sports destination that boasts alpine and cross-country tracks as well as family fun areas for sledding and tubing. So it's quite the adventure.
2. The Islands
A beautiful collection of islands off the northern coast of Norway is the Lofoten Archipelago. They are some of the most scenic spots in the whole country and definitely make for some of the most picture perfect moments. From a peaceful day fishing to visiting the Viking museum, this little collection of islands is extremely divine. Another major attraction here is the traditional red fishermen's cabins that are built along the coastline. If you're lucky, you may even get one to stay in overnight.
3. Hiking
If you're really looking to soak in the culture and beauty of this beautiful place, signing up for a hiking trip is probably a great idea. The laws in Norway make this a lot easier as finding walking paths, as well as camping spots, is simplified because of the right to access. If you're looking for a real challenge and you're an adrenalin junkie, you could tackle the hike that leads to the peak of Galdhopiggen, which is the highest mountain in Norway. For others, maybe consider the Rondane National Park.
4. Sightseeing
Norway is a really well-connected country with top-notch transit systems. Basically, if you're planning on going sightseeing, your life is made pretty simple. With an incredible mix of cultural and natural wonders, Norway offers some of the most exquisite choices. There are many stave churches located around Norway but the most impressive is the Heddal Stave Church. Even the rail routes are a treat in themselves. Another beautiful place is the Atlantic ocean road, which is a work of art.
5. Nature
It's safe to say that Norway is a place filled with natural beauty. Almost everything looks like it's a work of art. It's scenic, powerful and truly breathtaking. From the beautiful coastline to the abundance of waterfalls, everything around this country can inspire you. Even the trails you hike and the snow-capped mountains are simply exquisite.
6. Breathtaking Coastal Towns
The coastal towns are equal parts breathtaking and cosy. You could sit there for hours without realising how fast time went by. In particular, are definitely worth visiting. These traditional coastal towns are often places where architecture is simple, residents work in industries like fishing and local culinary staples include things like dried and salted cod. Ålesund is a fantastic example of a coastal town located on a row of islands. Henningsvær is another wonderful coastal town where the brightly coloured houses in a row along the water look more like gingerbread out of a fairytale than actual residences.
7. Scenic Views
Can't live without clicking amazing pictures? Well, Norway is absolutely perfect for you then! You're guaranteed to return with a whole lot of memories and a ton of pictures you can treasure for life. Norway boasts a staggering array of spectacular photo opportunities. Kjeragbolten, for instance, is an iconic boulder caught between two cliffs that you have to see to believe. At Pulpit Rock, you can take a selfie on a sheer cliff face that overlooks pristine blue water. At Trolltunga, snap a pic of the rocky outcropping perched hundreds of feet above a river. You're honestly spoilt for choice.
8. The Northern Lights
The Northern lights, also known as aurora borealis are undoubtedly a major reason to visit Norway. The best time to see it is actually in the winter. The further north you go, and the further you travel away from the cities, the better the view. Many people regard Tromsø as the best place in Norway to see the northern lights, thanks to its northern location and its proximity to the Arctic Circle.
9. The Pace
By now, you've already realised that Norway isn't a fast-paced country. It's slow, friendly, filled with adventure and life-changing experiences! It's a place you go when you need to slow down and think about all the wonderful things in life. If you plan on going to Norway, remember that it's a place that lets you disconnect from everything. It's like a paradise, so make sure you actually disconnect.
10. The Fjords
A fjord is where a long sea inlet is found between high cliffs, and it is typically the result of a submerged glacier valley. In Norway, the fjords are some of the most beautiful natural attractions around, and no trip to Scandinavia would be complete without seeing some of them up close. Most of Norway's fjords are along the western coastline, including Sognefjorden, which is the longest fjord in all of Europe.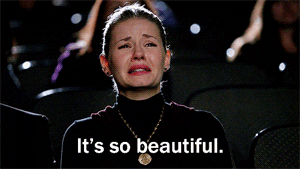 So, do you think you'd be adding Norway to your travel bucket list? Let us know in comments below.
Don't forget to follow us at @missmalinilifestyle to never miss a beat!