7 Movies You Could Binge-Watch With Your BFF
Atmaj Vyas , 08 Jun 2018
Wondering why you need to suddenly binge-watch movies with your BFF? Well, today is National Best Friend Day! Also, you probably don't need a reason to grab some popcorn, snuggle up with your best friend and watch a whole bunch of movies! In case you were lost and needed something to help get you started, here are 7 movies you may want to consider.
1. Sex And The City
Let's be honest, the first part was so much better than the second! The best way to kick off any binge-watch session is with a good movie, a couple of cocktails and a whole lot of gossip. Luckily, this movie will set the mood perfectly for what is to come. The movie, even though you've probably watched it like 10 times, still makes for a pretty fun watch.
Available on: Amazon Prime Videos
2. Monte Carlo
Ever wondered what would happen in a case of mistaken identity? Well, then this is the perfect watch! The movie takes you on a fun adventure or rather, misadventure when 3 best friends decide to go for a trip to Paris and then all hell breaks loose.
Available on: Amazon Prime Videos
3. IBIZA
This movie is about three best friends and their adventure around the world. It's a fun story about love, friendship, following your dreams and just letting go of things that hold you down. By the end of it, you're going to end up having major #FOMO! You may also want to start planning out that girls trip you've been planning.
Available on: Netflix
4. Bridesmaids
Alright, this one is literally an all time favourite of ours! We could watch this a hundred times and never get bored of it. With the perfect comic timing and one of the most perfect casts, this movie is one that has to be on any binge-watch list.
Available on: Netflix
5. Rough Night
Planning a crazy bachelorette? Well, this movie is the perfect example of what to, but also what you really shouldn't do. It's a movie that goes from a zero to one hundred super fast and the entire time, you'll be on the floor laughing. It's the perfect addition to any binge-watch list!
Available on: Amazon Prime Videos
6. Dude
A more of a realistic watch, this movie follows four best friends as they negotiate loss and start dealing with major life changes as high school comes to an end. It's a fun coming of age kinda movie that is relatable to people of all ages. It's the kind of movie which will have you stare at your best friend and go, IKR!
Available on: Netflix
7. Princess Diaries
Apart from the obvious storyline of a regular, geeky high school girl becoming a princess, this movie also portrays an underlying BFF relationship. This is one of those classics that feels good no matter how many times you watch it!
Available on: Netflix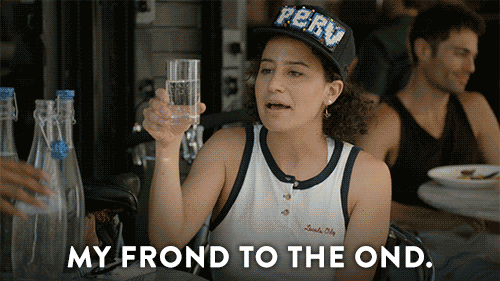 How do you plan on celebrating with your best friend? Let us know in the comments below.
Don't forget to follow us at @missmalinilifestyle to never miss a beat!