Our very own #BossLady Malini Agarwal began #MalinisGirlTribe as a simple Facebook group, a safe place for women to vent, to talk, to laugh, to joke—to BE themselves. And before we knew it, this group was 10k strong (talk about the power of women coming together!).  Amazingly, this group is now a web series that began just this week and trust me when I say it's exactly what everyone needs to watch RN. The very first episode of #TheGirlTribe featured the amazing ex-EIC of BuzzFeed India, Rega Jha.
Both Malini and Rega talked with #NoFilter through the episode and discussed everything from beauty standards to being influencers on Social Media. But what really caught our attention was Rega's experience with the menstrual cup.
To put it simply, getting your period every month is not a very happy experience. For some of us girls, it's like a combination of feeling like Ryan Gosling just broke up with you + the Great Khali punching your uterus +  the appetite of 7 hungry teenagers + moods that change like the pictures on a flipbook. Sound scary? Well, it is.
And to add to that comes the use of pads! If you grew up desi like I did, I'm sure you thought pads were the be-all and end-all of holding in your leaky period blood, just like me.  It wasn't until when I was a teenager that I found out about tampons now, girls, I think we've found our ultimate saviour. (Okay, I might be a bit biased when I say this) After watching Rega Jha's unfiltered experience, I personally cannot wait to try the menstrual cup. Check it out here: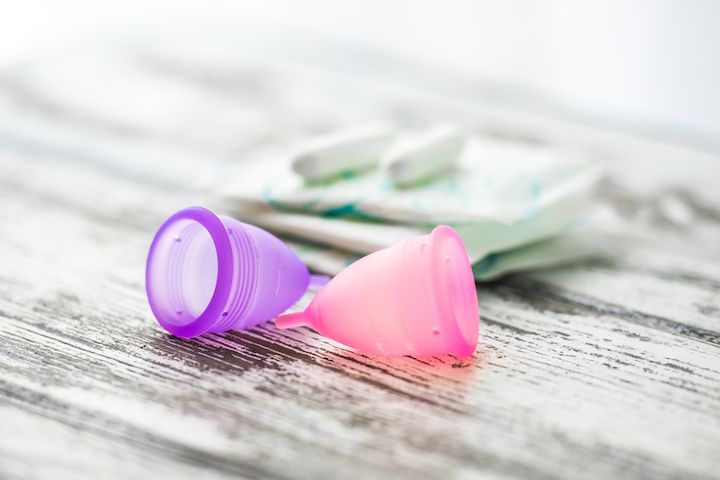 But before you try one, here's what you need to know.
1. What are Menstrual Cups?
As its name suggests, the menstrual cup is a silicone cup that is meant to hold your menstrual blood—It is an eco-friendly alternative for regular sanitary products like tampons or pads. These cups are usually made out of non-porous silicone which means that it doesn't harbour bacteria and can last you for years to come.
2. Does It Hurt?
TBH I have never tried one myself but after seeing Rega Jha's experience and reading one too many articles online I've come to the conclusion that it's all about the individual's body. Yes, your body will definitely take time to make the switch—Especially when it comes to the insertion, adjusting and taking it out. So when you do try one, make sure your body is comfortable with it.
3. How much does it cost?
It costs anywhere between Rs. 250 to Rs. 2500. One important thing to keep in mind before you buy your menstrual cup is to check user reviews.
4. How do you clean a menstrual cup?
The best part about menstrual cups is how they cut out your "period budgets" completely. Yup, so no more spending exorbitant amounts of money on different kinds of pads and tampons. After your period is done, you simply boil the cup in water so it kills any kind of bacteria on it and voila, it's ready for you to reuse again next month.
I'm definitely trying one out soon. Will you also try one? Let us know what you think in the comments below!
Follow @missmalinifashion and @missmalinibeauty on Instagram for more updates.