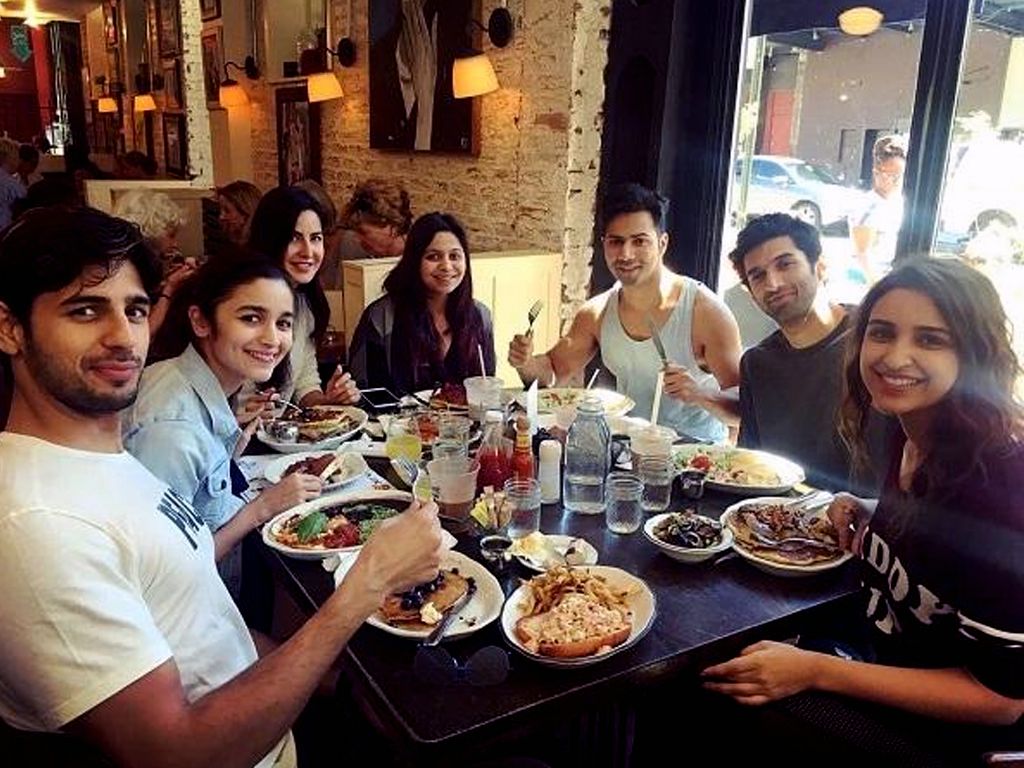 It so happens that our Bollywood favorites love food as much as we do and that's what gets us closer! Although lets put forth the fact that they know how to lose the calories, we should indeed intent to derive some inspiration from them…. Having no regrets in indulging in flabbergasting delicacies, we all want to know which dish attracts our celebs the most towards it.
Here's a list of six Bollywood foodies that make us drool over their picture-perfect nosh!
Shilpa Shetty Kundra
Shilpa Shetty has all of us dribble over her absolutely divine stories and posts about the lip-smacking food she makes and eats. From kheer to crabs, she has it all with no regrets! We wonder where the calories disappear? We thank Shilpa for making our Sundays even more interesting by showing us how to pamper ourselves with all that nosh! We're eagerly waiting for her occasional food recipes which are absolutely divine too.
#SundayBingeeeee!!!!
Salman Khan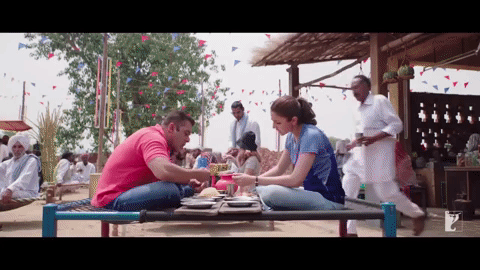 Salman Khan's never-ending love for biryani makes us love him even more! The reason he eagerly awaits for Eid every year is right here. Although he prefers to live a healthy lifestyle, biryani is something he would never want to miss out on! *OMG! just found my long lost twin*
Priyanka Chopra
Without a single gram of flab, Priyanka definitely gives us fitness goals but no one can deny her love for Punjabi food! Who doesn't like Makhi di roti and sarson da saag? Just this unfiltered love for food is "Proof that" she is the ultimate girl boss!
Sonam K Ahuja
She's the icon of fashion and is a foodie at heart! Having won over her dad at a competition of 40 samosas, she believes in indulging herself in food of all sorts. Though these indulgences are occasional, we can proudly call Sonam our "Partner in fries."
Varun Dhawan
Varun Dhawan loves his Sunday cheat meals, and his affection towards pizzas and vada pavs are the many reasons we *heart* him! Having a perfectly sculpted body, Varun loves his meals, especially when it's a cheat one. He creates the perfect love triangle, doesn't he?
We*heart* Varun*heart*Pizza
Parineeti Chopra
Parineeti lives a fairytale foodie's life and simultaneously gives us extreme fitness goals! Her body transformation has blown us all away and she looks as beautiful as she always has been.
#Respectalltheway
Her IG handle is a treat to all foodies!
Which star is your #FoodieSoulMate?