As compared to the yesteryears, today's sci-fi movies and series are a lot more realistic. With all the development in technology, animation and even filmmaking, science fiction is at a stage that is beyond our wildest imagination. These shows and movies became a rage because they literally defy reality and allow us to live out our wildest fantasies. So if you, like many others, are looking for a binge watch list for the weekend, we've got just the thing!
1. Doctor Who
Doctor Who is one of the biggest shows on the air right now. It has one of the most vocal and loyal fanbases as well. One of the most phenomenal things about the show is how it is suited for every age. Unlike other shows, including some on this list, this one manages to encompass a wide varies of topics in every episode, all while being easy to follow. Additionally, it is also one of the oldest shows to be made (1963).
Where to watch it: FX India
2. The Expanse
A show that is set in the future, where humanity has taken over the solar system, this series is actually pretty mindblowing. The show has a unique perspective and the way it unravels is something that will actually leave your jaw dropping. The writing is subtle, and nuanced and weaves together plot points intricately. Its superior production value is what makes it a treat to watch.
Where to watch it: Amazon Prime India
3. Westworld
Alright, this show is literally one of the best shows ever! It's actually something we watch and rewatch a lot. Unlike other shows that have touched on the topic of artificial intelligence, this show manages to incorporate it almost seamlessly. The story revolves around an amusement park populated by androids and how things start changing as they start developing a consciousness. Not only is the story amazing but the cast and visuals are also out of the world.
Where to watch it: Star World
4. Sense 8
Ahh! Our heart breaks every time we think about Sense 8. Almost everyone on who uses Netflix was heartbroken when they decided to cancel this epic series. The show revolves around 8 different people around the world who get linked mentally and emotionally. It is the perfect balance of comedy, romance, horror and suspense and even though it's just 2 seasons, you really have to watch it!
Where to watch it: Netflix
5. Altered Carbon
Altered Carbon is based on a supremely fascinating foundation that traces the human existence 300 years into the future. This is a time when human bodies are interchangeable and death is no longer permanent. Taking major inspiration from the Noir fiction, it makes for quite an impressive watch.
Where to watch it: Netflix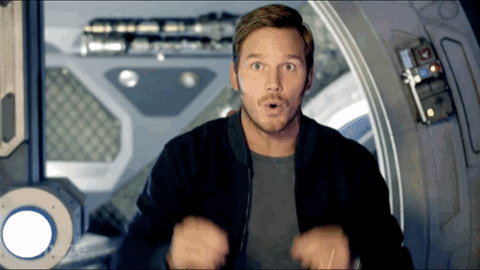 What is your favourite sci-fi series of all time? Let us know in the comments below.
Don't forget to follow us at @missmalinilifestyle to never miss a beat!