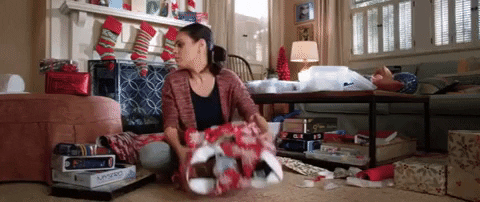 On this week's episode of #TheGirlTribe show, our boss lady MissMalini aka Malini Agarwal had an awesome conversation with Sonali Bendre Behl, which revolved around the dilemmas of modern parenting. Sonali opened up about her experience of becoming a mother for the first time and the issues that she faced. She also talked about how this side of parenting is not discussed enough and the guilt that revolves around it.
TBH, even though being a parent is a blessing it is pretty difficult to tackle the parenting aspect of the parenthood. The thing everyone needs to know is that there is no right way to raise your child, there is no guide to parenting as such. But of course, we hope be the best parents we can and raise our children to be our better versions and compassionate human beings.
Here are the 10 lessons we learnt about modern-day parenting through this conversation:
1. You are not a terrible parent if you want to do both, raise your child and have a career.
2. It can be overwhelming but you need not feel guilty. Sometimes you just need to talk to yourself and say I am doing the best I can, I am human and it's okay.
3. To know that it is really okay. You need not hold on to the guilt.
4. Nobody openly and willing wants to talk about the issues associated with parenthood. Let's try to change this perception and talk it out.
5. There can be a time where you don't instantly fall in love with your child. Don't freak out. As Sonali says, it's a process.
6. To not have gender imbalance while raising our children. Let's inculcate the sense of equality from the very beginning.
7. Now is the time to talk to our boys about safety and respect.
8. Have an open conversation with your children right from the start, so there won't be any awkward conversations later.
9. If the question is asked by your child, that means that's the time to talk about it. There's never later.
10. Take a note of Sonali's pledge, "To raise my boy to look at the world with compassion and empathy".
Share your thoughts and experiences on modern parenting in the comments below.
Don't forget to follow us at @missmalinilifestyle to never miss a beat!