7 Nail Art Designs To Try This Season
Jyotika Udeshi , 21 Jul 2018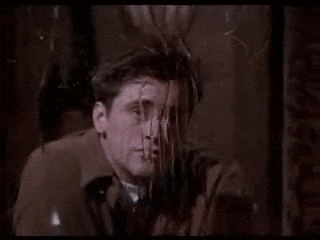 Whether you hate the season or love it, there's no denying that the monsoons are here! Since there may be days when you are stuck indoors, we've curated a list of fun, monsoon-inspired nail art designs you can try out. Scroll down to see them all.
1. Bolts Of Lightning
Replicate the stormy skies on your fingertips with this moody design. The flash of lightning will definitely add an edge to your nails.
2. Raindrop Tips
If you are looking for something more intense, go for this water droplet effect. We guarantee that people will stop and ask to touch your tips!
3. Puffy Clouds
For those of you who love pastel shades, this cloudy art is the one for you.
4. Jelly Nails
We've all worn plastic, jelly sandals in the rains. This cute, translucent design brings back the fun and nostalgia with specks of glitter.
5. Rainbows
Looking for nail art to cheer you up on a gloomy day? Go for this negative-space mani that has all the colours of the rainbow in it.
6. Watercolour Effect
Skip the muddy puddles and opt for a watercolour manicure instead. The soft blend of colours are soothing to the eye and look infinitely more beautiful than the mess outside.
7. Umbrella Nails
If the rains bring out the inner child in you, this nail art is ideal for your tips. We love the little dancing frog in the corner!
Don't forget to tag us in your creations! If you are a newbie, here are some easy manicure tips to follow before trying out these designs.
P.S: Follow @missmalinifashion and @missmalinibeauty on Instagram for more updates.