Staying In? Here's The Perfect Saturday Night Binge-Watch List!
Atmaj Vyas , 21 Jul 2018
A lot of us out there aren't exactly the type that wants to go out and paint the town red. We'd actually much rather stay in, chill out, maybe call a few friends home and just relax. Again, if a house party isn't something you really want to do, you can always do a binge-watch night! So, stock up on that wine, get your popcorn ready! In case you need help planning your watch list, here is some help.
1. The Intern
This is probably one of the cutest movies we've seen and is a really good way to get the night started. It is a really enjoyable watch and has special moments that will hit you right in the feels.
2. Alex Strangelove
A high school senior who plans on losing his virginity to his girlfriend has his plans set ablaze. Things start to get complicated as he starts falling for a handsome guy who he met. It is a beautiful movie that takes you on a roller-coaster ride self-discovery and a journey of sexual identity.
3. The Big Wedding
Alright, so this one has a lot of mixed reviews. While some people found this movie a bit all over the place and confusing, we actually loved it. It's definitely worth a watch and it also has an amazing cast!
4. Insidious
What's a binge-watch galore without a horror movie marathon? All 4 movies from the Insidious franchise are the perfect way to get the night going. However, if you're alone, you might want to skip over this one unless you can sleep well after a horror movie. Since all the 4 parts are connected, it makes for a compelling watch with plenty of jump scares.
5. Conjuring
Both movies in the Conjuring franchise are worth being on any binge-watch list. Like, if you wanted the perfect horror night, just add the 4 Insidious chapters and the 2 from Conjuring and you've got hours of jump-scares! They are still as interesting as the first time you watched it.
6. The Evil Dead
This one is a bit of a throwback! It's still one of our favourite horror movies and while it isn't as scary when compared to some other movies, it's still a great watch!
7. Clueless
Ahh! This is one of our all-time favourites! Clueless is about a rich high-school student who is learning to cope with adolescence and all the problems faced during this time. It's a lovely journey of self-discovery and it makes for a super entertaining movie.
8. Legally Blonde
Both parts of this franchise are super fun watches. The journey Elle Woods takes makes for the perfect topic of discussion when you've had a few glasses of wines. It's a fun, light-hearted movie that deserves the binge-watch spot.
9. Freaky Friday
We're pretty sure growing up, we either all wanted this to happen to us or were really afraid that this may happen to us. It's a funny pretty fun and light-hearted movie and makes for a good note to start ending the night on.
10. We're The Millers
If you're looking to end your night on a funny note, this is the perfect movie for you! This has a whole bunch of hilarious twists and turns and the acting of each person is totally on point. We're actually really excited for part two of this and we're sure will be another addition to the binge-watch list.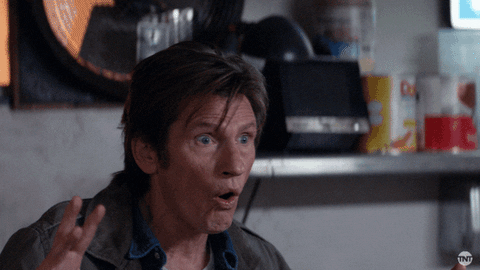 What is your all-time favourite movie? Let us know in the comments below.
Don't forget to follow us at @missmalinilifestyle to never miss a beat!