The Final Season Of Anthony Bourdain's Show, Parts Unknown, Will Air Soon
Atmaj Vyas , 02 Aug 2018
Nearly two months after celebrity chef, Anthony Bourdain's death, CNN has now confirmed that the last seasons of his famous show, Parts Unknown, will air its final season. His show was one of the main reasons why so many people fell in love with him. Bourdain was known for his love for food and also for his raw and unfiltered way of life. The confirmation of the final season is something that a lot of people were looking forward to, but were unsure since he passed away while shooting for the show.
PEOPLE magazine confirmed that "the final season of the show will have just 7 episodes." That being said, only 5 of the 7 will be in the "traditional" format of the show. While the last 2 haven't been confirmed yet as they are said to be figuring it out still. CNN told PEOPLE magazine that "the details of the final two episodes are still being ironed out, Entelis told the Times that the sixth episode will involve the cast and crew reflecting on their experiences producing the series and will feature behind-the-scenes footage."
Bourdain was an inspiration for many people and was also the reason many of us fell in love with food and also the authenticity of travel, through food. His death showed a harsh reality, one that we often tend to forget exists because of how things may seem from the outside. Bourdain brought a certain relatability to food and the kitchen and showed us the reality, in a way that made things understandable to the common folk. While it still pains us that someone so amazing is no more, we're more than thrilled that we get to see the last part of his legacy.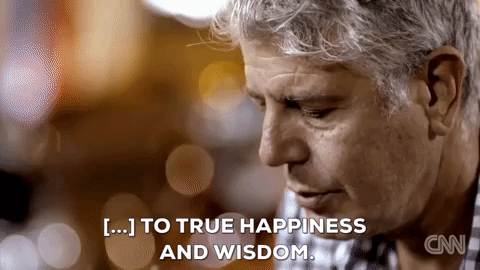 Are you going to watching the final season? Let us know in the comments below.
Don't forget to follow us at @missmalinilifestyle to never miss a beat!