Yes, it's that time again! The weekend is here and it's time to get into the mood to celebrate a little. Music is one of the best ways to help you get pumped and also get you in the perfect mood. So, here are 7 songs that we think need to be on your playlist!
1. Beautiful By Bazzi feat. Camila Cabello
What do you get when you take one of the biggest breakout artists of the past year and team him up with a multi-platinum chart-topper? Well, you get this amazing song! This new version of his hit single Beautiful brings the duo back together after he last joined Camila on her sold-out Never Be The Same Tour.
2. Roots By Divine feat. Raja Kumari
This song is literally fire! It brings 2 of India's most promising artists together and what they create is something that's going to get you pumped AF. It makes for the perfect song to help set your weekend mood. This is their second collaboration and the song never fails to get us hyped!
3. Sangria Wine By Pharrell Williams x Camila Cabello
This song is something that will get you grooving even when you feel you're completely out of it! It's got the perfect weekend vibe to it that will cheer you right up and make you want to get out there and enjoy.
4. Came Here For Love By Sigala & Ella Eyre
This is one of those songs that you can listen to at any time of the day. It has this feel-good thing to it that gets your feet tapping. If you're pairing it up with a couple of drinks, you're surely going to find yourself singing along!
5. In My Feelings By Drake
This song is taking the world by storm. While the Ki Ki Challenge is something that is starting to get on our nerves, the song is actually pretty catchy. Like, it's typically Drake, yet you're going to find yourself going back to it over and over again. Maybe, that's why it went viral?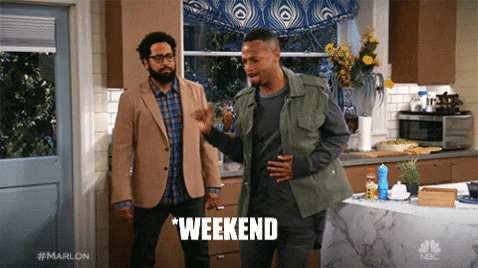 What is your favourite weekend jam? Let us know in the comments below!
Don't forget to follow us at @missmalinilifestyle to never miss a beat!