Sorabh Pant Spills The Beans On His New Special & A Lot More
Atmaj Vyas , 06 Aug 2018
After the release of his new special, Make India Great Again, which is on Amazon Prime Video, we caught up with Sorabh Pant. From discussing the preparation for his new special to figure out what inspires him, here's everything he had to say!
So, could you tell us a little about your new special for Amazon Prime Video?
So my new stand up special is called Make India Great Again. It's a satirical, sarcastic, cynical, but hopeful look at where we currently stand. I actually want to find joy in things that are serious topics and also just make people a little happy. Also, to accept each other's positions, whether political or social, without all the vitriolic hate that news debates have almost normalized in India. That's a very serious answer to your question and I like how I'm pretending that my special is some really mind-breaking thing. It's just fun, a lot of it. I'd say it's just me having a lot of fun with the current state of things in India and also the rest of the world.
Would you say you were more excited or more nervous about the show?
On a scale of 1-10, I'd say my excitement was at about an 8 and nervousness at 2. To be honest, if there was another scale with impatience on it, I'd put it at a 10. We shot this special and had it ready for almost over a month and I've just been waiting for it to come out. I literally felt like I've been pregnant for really long and it's about time this baby pops out. Like, I've taken a lot of time creating it and I know I love it.
What was the kind of preparation that went into this show?
I think I've put in more effort for this special than anything previously. Well, at least from a comedic point of view. I was on stage a lot, developing a lot of content over the last 2-3 months. I was doing tester shows, like shows where I'd land up in Pune, do two shows of one and half hours each in the same day. The next day I'd fly to Hyderabad, then go to Bengaluru and do the same. The amount of times I've tested out a lot of these jokes is crazy. Also, I think a lot of the topics were different. So yeah, this set took a long time. For example, there was a set about my kids, then there was a set about Donald Trump & India. Writing jokes about Donald was impossible because every joke on him has already been cracked. It definitely took time, but I'm happy with the result. I guess people will give me the ultimate feedback which is laughter. I don't know how this is going to come out in a typed out interview but please know that I said laughter in a really buoyant manner!
Is there a difference in how you approached this special and other stand-up gigs?
I mean people keep asking me why I left EIC and the sort of synced answer to that question is that I have my own voice. I think that came out with the last stand-up show that I did, which is Rant Of The Pant, where I spoke about all these big issues. So, yeah the special is different from the normal stuff but it's similar to what I started doing with Rant of the Pant. It takes that particular thing of having a lot of fun with serious topics and turns it around. It's a continuation of that and even the show, in general, is towards where I want to be, comedically. I'm not saying I nailed it, but I'm getting where I want to be. Also, I like money! I mean, let's be honest, I have two kids so everything I do right now, I'm like, "Paisa kitna milraha hai mujhe?". It's my priority right now!
On another note, what got you into the stand-up & comedy scene?
I mean, I didn't really plan to get into it. I think I was talking to Vir Das about this as well. Vir has been doing stand-up for a long time and I've been doing it since 2008. I got into stand-up purely because of coincidence. I was a writer first and then Vir asked me to open for him and I was like "Oh stand-up? That doesn't seem like something I can do." And a lot of people who don't like me still think I can't. But, I continue to keep doing it and making money. So, who's laughing now, b**ch?
Who would you say is your inspiration, both personally & professionally?
I mean there isn't a particular person. I watch a lot of stand-up and I love doing stand-up because I watch a lot of it. I mean, currently, there are a lot of people who are my favourites. Globally, I would say, Bill Burr, Stuart Lee, Brian Regan, Dave Chappelle, Michelle Wolf and Maria Bamford. In India I think, currently my favourite is Varun Grover. So I'd say everything around me, like the comedians, tend to inspire me.
Over the years, you've inspired quite a few people. Do you have any pearls of wisdom for them?
I've inspired people? Really? I didn't know that! I'm constantly surprised. Like, I'm really surprised that anyone likes me to be honest. I'm a work in progress, but, I'm very happy that somebody likes what I do. It's the nicest thing they can say. If I had any advice, it would be – stay positive, be consumed by what you're doing and surround yourself with people who know what's up. Stop making excuses if something is not exactly what you want it to be, or if your career is not going the way you want it to be. Just work hard and be positive, empathetic and open to ideas.
Post the launch of your special, do you have anything else we should keep our eye out for?
To be honest, I don't have any plans. All I really want is for people to watch this show and to also give me feedback. Whether it's positive or negative, I'll be happy to receive it. As I said, work in progress!
Lastly, what would you say is your ultimate dream and how do you think you can achieve it?
Wow, that's a tough one man! The implicit in understanding if you have a dream means that I have plans, I have aim and that I have thought this through. I don't think I've thought anything through. I'm literally existing from joke to joke and special to special. Everything else is just a coincidence!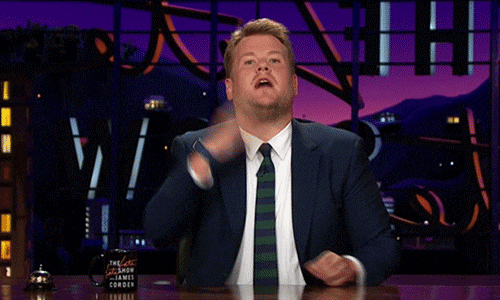 Well, there you have it! So make sure you guys catch his special because if his stand-up shows are anything to go by, you're in for a laughter riot!
Don't forget to follow us at @missmalinilifestyle to never miss a beat!