The world witnessed Priyanka Chopra and Nick Jonas' first official step towards their forevermore on the 18th of August, 2018. The couple looked happy and much in love at their Roka ceremony surrounded by Nick's parents and PC's family and close friends. Priyanka's cousin, Parineeti Chopra was also present at the event and was overjoyed as she thought Nick was perfect for her Mimi didi. She took to Instagram to share a special heartwarming message for her sister and jiju.
Parineeti had recently joined the duo on a trip to Goa and her message proves that she shares a great rapport with Nick. Seeing this, a fan, like a lot of us (ME), was curious about Parineeti stealing Nick's shoes at the wedding.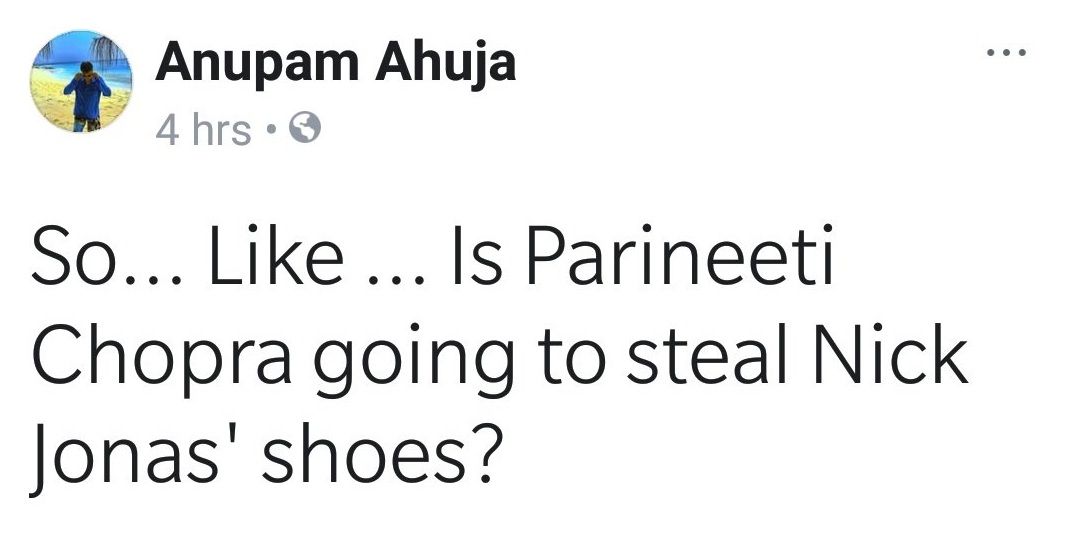 Here's what Parineeti had to say to that!
LOL! Nick has no idea what he is in for!
This wedding needs to happen STAT! The couple has hired the same wedding planners as Virushka so I am sure the ceremonies will look stunning and will be full of romantic moments of the couple much like the Roka. And thanks to Parineeti's plans it's going to be a lot of fun too!