It has been three years since Dil Dhadakne Do's release and it is still one of the feel-good films that I can watch anytime. The movie received mixed reviews when it came out but I loved it! The drama, the fun-loving Punjabi family, the snooty aunties, the chemistry between the leads and lastly the songs. There were too many elements in this film that tickled my Bollywood loving heart and I couldn't resist enjoying it. Besides the many reasons I've mentioned above, the one thing that I truly admired in the film was how well Priyanka Chopra and Ranveer Singh's characters were written and portrayed by the talented actors. Mind you, the actors have played each other's romantic interests in other films but they made the audience forget about it with how seamlessly they took on the characters of Ayesha Mehra-Sangha and Kabir Mehra.
They fought, cribbed, danced with each other but most of all stood by each other in the time of need! As we celebrate the beautiful bond between siblings today with Raksha Bandhan. I couldn't help but mention all those Ayesha – Kabir moments from DDD that made them seem as real as a brother-sister duo can be.
Have a look
1. Sharing inside jokes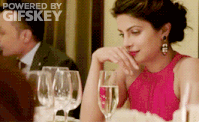 2.  Stealing each other's food like every sibling ever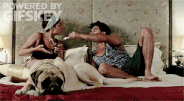 3. Trusting each other with the deepest secrets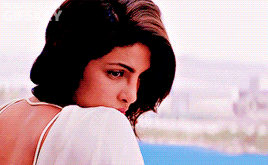 4. Making threats for said secrets to be kept safe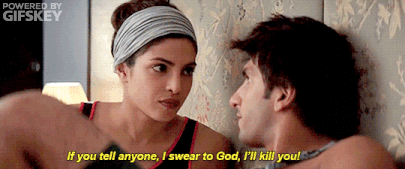 5. Understanding each other's problems with a single look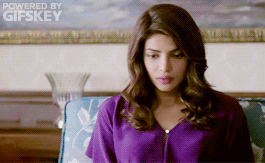 6. Facing parental drama as a team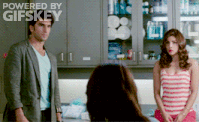 7. Giving brutal and unfiltered life advice in their unique way
Exhibit A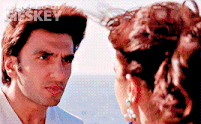 Exhibit B
8. Inspiring epic bad decisions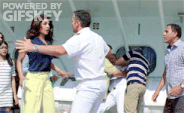 9. Never letting someone put the other one down

10. Being the default shoulder to cry on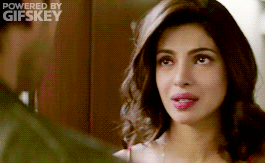 And last but not the least – Being the best dance partners EVER!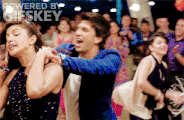 Which one of these did you connect with the most?
Also, Happy Raksha Bandhan, y'all! <3