Over the last week, there has been a lot of chatter about the comeback of comedian Louis C.K. For the initiated, Louis was accused of sexual misconduct and it's something he also admitted to. Back in November of 2017, he also admitted to exposing his penis and masturbating in front of women with their consent. Post this, he completely vanished from the public eye only to suddenly reappear after 9-months, with a 15-minute set which he performed on Sunday night.
The thing is, with a past like his and after everything he's done, it's pretty hard to just 'forgive and forget'. There are some things that just can't be whitewashed. He doesn't get to do the things he did and just get away with it. One person's response to this comeback stood out the most to us. The point Padma Lakshmi made, in an Instagram post was on point. Her caption read:
In the wake of Louis C.K. attempting a comeback, here's a list I made of comedians who *don't harass and sexually humiliate women. It's a win/win! ? tag anyone who's not on this list #LouisCK.
So, keeping with that note, we decided to make a list of comedians who're actually much funnier than Louis. Here are some of them!
1. Leslie Jones
Leslie is a great comedian who doesn't shy away from talking about topics that others usually do. She is also a writer and cast member on the popular Saturday Night Live. You've got to check her out!
2. Aparna Nancherla
Another great comedian, Aparna has appeared on the show Inside Amy Schumer and has also written for the Late Show with Seth Meyers. Her absolutely hilarious and almost personal take on comedy is pure gold!
3. Kumail Nanjiani
Kumail is honestly one of the coolest guys out there in the stand-up scene. With a hit show on HBO and an amazing movie under his belt, he is like a force to be reckoned with.
4. Hasan Minhaj
Alright, Hasan is clearly up there as one of my favourites comedians right now. His brand of comedy, which has a dash of snark in it, is absolutely amazing! If you haven't watched his Netflix special, you're really missing out!
5. Patti Harrison
Patti is a transgender comedian that has been making waves around the globe. With a unique approach to her comedy and drawing inspiration from her own life, she makes for an absolute riot!
6. Nicole Byer
Another absolute riot, Nicole is an American comedian, actress and writer. She's also now making her own scripted series that is actually based on her life. She's definitely someone to keep an eye out for.
7. Julio Torres
Julio first comes across as a pretty awkward person but that's exactly what makes his comedy stand out. Another SNL member, his awkward and straight-faced brand of humour is something that will leave you in splits.
8. Pat Regan
Another win for the weird ones out there, Pat is an American comedian, writer and actor. His sarcastic and edgy brand of humour actually something that takes a little getting used to. Once you do, it's only uphill from there.
9. Cat Cohen
Cat or Catherine is a comedian and VO artist from Brooklyn. She's one of the comedians who has seen an immense rise in her popularity and that's mostly thanks to her insane sets.
10. Bowen Yang
Bowen is an up and coming comedian and actor who has been tearing up the comedy space. While his stand-up credentials are a bit lacking, the work he has put out is nothing short of amazing.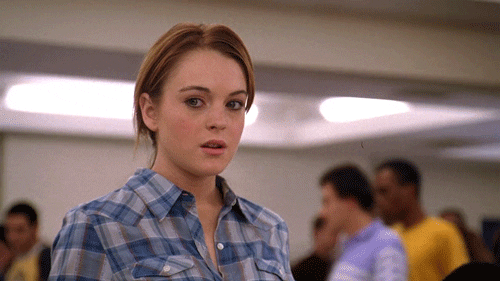 There are so many amazing comedians out there and they all deserve the recognition. While I can't force people to make decisions, I do want to make sure you understand why putting this out there is important. While justice may take a while, people like Louis C.K. shouldn't be able to walk away with just a slap on the wrist. What are your thoughts about his comeback? Let us know in the comments below.
Don't forget to follow us at @missmalinilifestyle to never miss a beat!