5 Super Chill Hairstyles You'd Want To Try During Your Lunch Break
Natasha Patel , 06 Sep 2018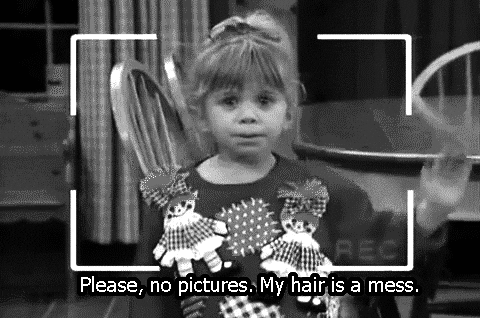 The daily grind can get rough… You snooze your alarm, spill coffee on your outfit, the Uber pick-up was longer than expected—There are many things that lead up to us rushing out of the house just to make it in time for work. Which would mean, zero time for a makeup check or a hair 'do. But once you make it in time to your desk, the world is yours for the taking. And speaking of taking, you can take time off your lunch break to get your beauty look right… So, here are a couple of quick and cute hairstyles you can do right at your work desk!
Face-framing bangs
For this one, just tie a top knot and then with your index and middle finger, pull out small sections of hair in front. You can go over them with a hair iron for a straight and sleek look.
Intertwined low bun
Take your most fav scrunchie, gather your hair (the messier, the better) and double wrap your hair around the scrunchie.
Bubble ponytails feat. cute accessories
Comb through your hair once to get out the knots. You can even run your fingers through it… Then, starting at the crown of your head take a section of hair, like you would for a half ponytail. And then tie a hair elastic around it. Gather some more hair along the way as you reach the nape of your neck and tug on the hair between the hair ties to have it resemble a bubble.
Messy double buns
Divide your hair in half, from ear to ear, then tie a messy, tight knot. Repeat the same with the bottom set of hair. You might need bobby pins for this one.
Scarf braid
Tie one end of the scarf to a low ponytail. Next, start sectioning the hair (including the scarf into one of the sections) and style it into a 3-strand braid. Tie the ends at the bottom.
Also, here's another way you can style a scarf braid:
Which hairstyle would you try? Let us know in the comments below!
Follow @missmalinifashion and @missmalinibeauty on Instagram for more updates.