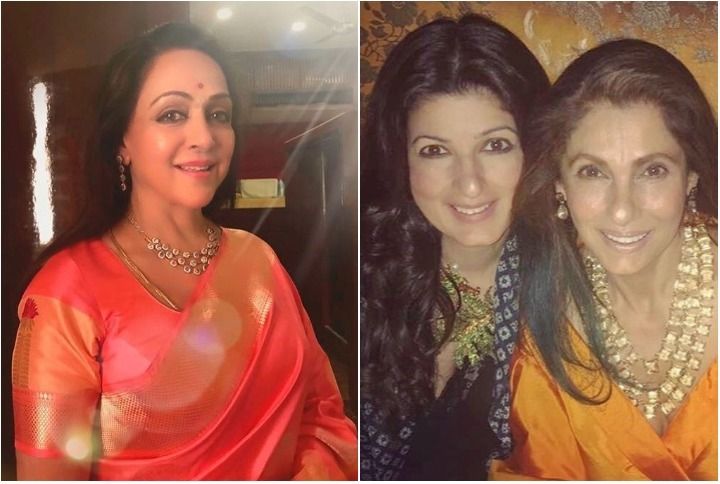 All of us at some point in our lives have been at a phase where we wished that your parents were as cool as your next door neighbors. It's either because they don't appreciate what we are doing or either because they always keep picking on our mistakes and talk about it till eternity. Recently at an event, Twinkle Khanna spoke about her mom and proved that star moms are just like ours. Twinkle recently launched her third book, Pajamas Are Forgiving and at the event, Karan Johar interviewed the author and his BF Twinkle, in which he asked the actress why she had dedicated this book to her mother, Dimple Kapadia.
Twinkle replied saying,
She was rather surprised when she found out that I dedicated this book to her because she has never encouraged me in anything. She has always tried to pick faults. When I first started writing columns, one of them became very popular and I called her up to ask her if she has read it and she replied – 'No, but I wanted to tell you over dinner last night that none of your serving dishes match.
Further Twinkle said something which left the entire audience in shock. The actress added,
I was like what is the use of having you as a mother, I wish Hema Malini was my mother at least I would get a Kent water purifier free.
While we know that Twinkle was kidding, we can only imagine what the family tree would look like, JK. Trust Twinkle to always surprise us!