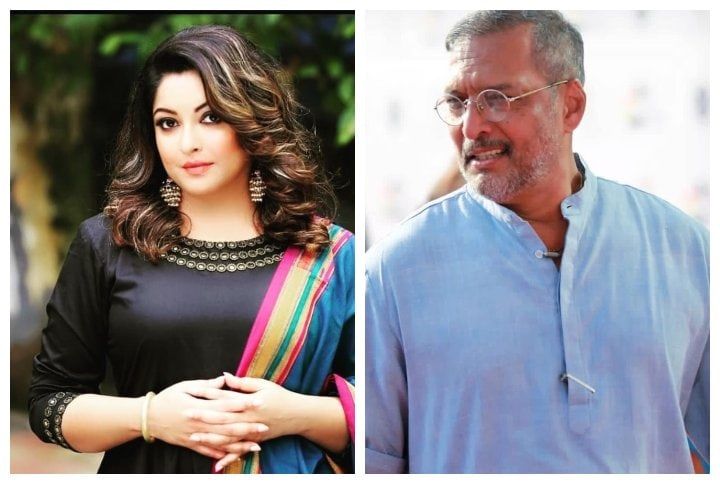 In what was to be the harbinger of the #MeToo movement of Bollywood, Tanushree Dutta had left all of us shocked when she opened up about how she had been sexually harassed on the sets of a movie. The jaw-dropping moment was, unlike others, she named names and called out Nana Patekar for having intimidated her on the sets of Horn Ok Pleasssss. While director Rakesh Sarang and choreographer Ganesh Acharya came out in support of Nana immediately after the interview started going viral, Tanushree stood her ground.
While we thought just like back in 2008, Bollywood would pay no heed to it, some of the many Bollywood stars came out in support for Tanushree. After all this, yesterday, Nana Patekar finally responded to the allegations dismissing them all at once and telling the media that he was thinking of taking legal action. And now, looks like things are getting pretty heated. Tanushree has once again come out to make an official statement about Nana's reaction and how she is being intimidated by his helper after she spoke out about the incident.  Looks like Tanushree is not going to back down this time.
She said,
Given the recent developments I am putting together a team of lawyers and advocates to defend my interests.Also contrary to claims made by nana's lawyer I have not received any legal notice.So bluffmaster gogo needs to step up his game a bit here.Instead of making empty threats to intimidate me into silence, send me a legal notice and then you will see what I will do with it!
She also spoke about how people very easily jump to victim blaming.
Another very important issue that this current scenario raises is how when a victim speaks up there are morally bankrupt and corrupt lawyers and advocates who come forward to defend serial harrassers and offenders for their two seconds of fame.
She further disclosed that she was being harassed by Nana's helper.
Despite witnesses coming forward and all evidence in my support im being subjected to criminal intimidation and harassment by nanas helper.Im sure this guy has many skeletons in his closet too as birds of a feather always flock together.This is the story of countless millions in our country who are still waiting justice because they got dragged into a web of legal mumbo jumbo and were silenced into submission.They make a mockery of not only our judiciary but also our esteemed constitution by trying to disrupt a persons freedom of speech by such threats.
She further requested that the lawyer in question and his client should be questioned for the same.
This lawyer along with his client should both be questioned and taken to task. I have a humble request to the bar association of India to call out and take action against him and other such people who help perpetators further harass their victims and witnesses in the name of law.
It takes great effort to come out in the open and say that you have been harassed, more so to name names, especially famous names. Having known that she would be subjected to this kind of treatment, it is truly brave of Tanushree to have opened up about her ordeal so many years later. Let's also not forget that she had done the same 10 years ago, but no one paid heed to her. I hope we as a society have progressed a little more in the last 10 years and we stand to support the one who has faced the harassment.
Tanushree, I hear you and I'm with you.