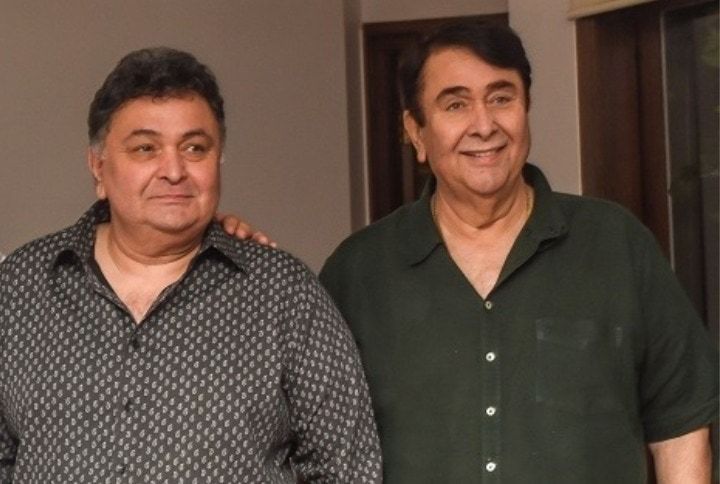 The internet is a fragile place. Speculations spread like wild-fire and before you know it, the entire world is talking about it. Recently, Rishi Kapoor left for the USA for a medical treatment. The 102 Not Out actor had tweeted about it and also mentioned that due to the wear and tear caused through films, he'll be in the US for treatment and he had mentioned of coming back soon.
Check out his tweet!
While the actor had mentioned to not speculate, reports started doing rounds that the actor was suffering from the third stage of cancer. An online portal also wrote an article which spoke about how the actor was in the US for chemotherapy sessions and his wife Neetu Kapoor and Ranbir Kapoor accompanied him. Rishi missing from his mother Krishna Raj Kapoor's funeral added more fuel to the fire. But in a recent interview with ETimes, Rishi's brother Randhir Kapoor has dismissed the reports saying that the Kapoor And Sons actor himself doesn't know what he is suffering from.
Randhir said,
We don't know yet what is the exact nature of his ailment. Rishi himself doesn't know what he's suffering from. He has not even started undergoing tests there. How can people speculate that he has cancer and that too, one that has escalated to an advanced stage? Let him undergo tests peacefully; whatever the results, we will let everyone know.
He further added that currently, the actor is preparing for the tests he has to undergo.
Depending on what the results are, his line of treatment, medication and other modalities will be decided upon. It's not fair to speculate things just like that.
We hope Rishi Kapoor has a speedy recovery and such reports do not spread anymore.