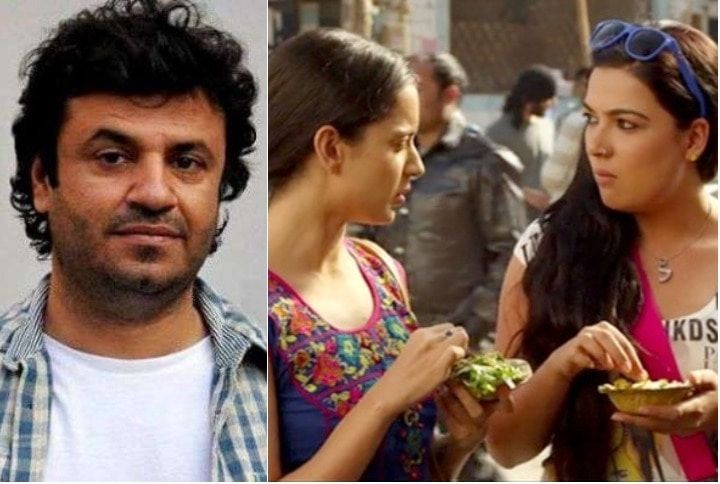 After Phantom Films run by Anurag Kashyap, Vikas Bahl, Vikramaditya Motwane and Madhu Mantena was dissolved over the weekend, sexual harassment allegations against Vikas shocked the filmwallahs. While Vikas' crew member had spoken about it in 2017, Anurag recently confirmed the same. Post which even the Queen actress Kangana Ranaut spoke about Vikas's lewd behaviour on the sets of the film in 2015. After Kangana and the crew member, another actress from Queen has accused Vikas of trying to sexually harass her as well.
Nayani Dixit who essayed the role of Kangana's friend in the film spoke to Bollywood Hungama in which she revealed that doing the film was the biggest mistake of her life.
Speaking about her experience working with Vikas, Nayani said,
Whatever the girl has accused Vikas Bahl is not at all wrong because he also tried his hand on me. I literally told him that 'main tumhe maarungi if you do this again'. So I am sure he did the same with the girl in question as well.
Nayani further revealed that after she turned Vikas down, the director started behaving rudely with her.
Next day, when I came on the sets, something went wrong with my hair. I didn't get it as it's not my area of concern. But Vikas blasted me and he behaved very weirdly with me. Now when I look back, I realized that why this behaviour. Since he did not get a chance on me, he was taking revenge.
Nayani also spoke about how during the shoot, the production house kept her in a two-star hotel and when she said that she wasn't comfortable staying there, Vikas asked her to share the room with him.
Nayani further said,
We were shooting for the 'London Thumakda' song and in the crew, there was a 21-year-old local Delhi girl who was in the costume department. Vikas flirted even with her and she was very uncomfortable and she later confided to me that why this person is always behind me. Even Kangana Ranaut was witness to this drama and even she was taken aback. She remarked, 'Tu pagal hai kya?
Nayani was paid her first instalment of 8000 rupees 8 months after the film released. After her bad experience with Vikas, the actress swore to not work with the filmmaker or the production house ever again.