Day 3 at Lotus Make-Up India Fashion Week Spring Summer 2019 turned out to be quite a day! Filled with a bevy of designers showcasing their SS collection, in-sync with great music on the runway and some incredible hair and makeup looks, we could hardly keep up. But what we did keep up with, was the trends we spotted on the runway from each collection. From the first show up until the last, here are 8 trendy pieces you need to see— to add to your wardrobe later!
Mettalics at Posh Pride
Unstructured shift dresses at Abhi Singh
Exaggerated sleeves at Diksha Khanna
A-line jackets over trousers at Munkee See Munkee Doo
Tie-dye pastels at Amrich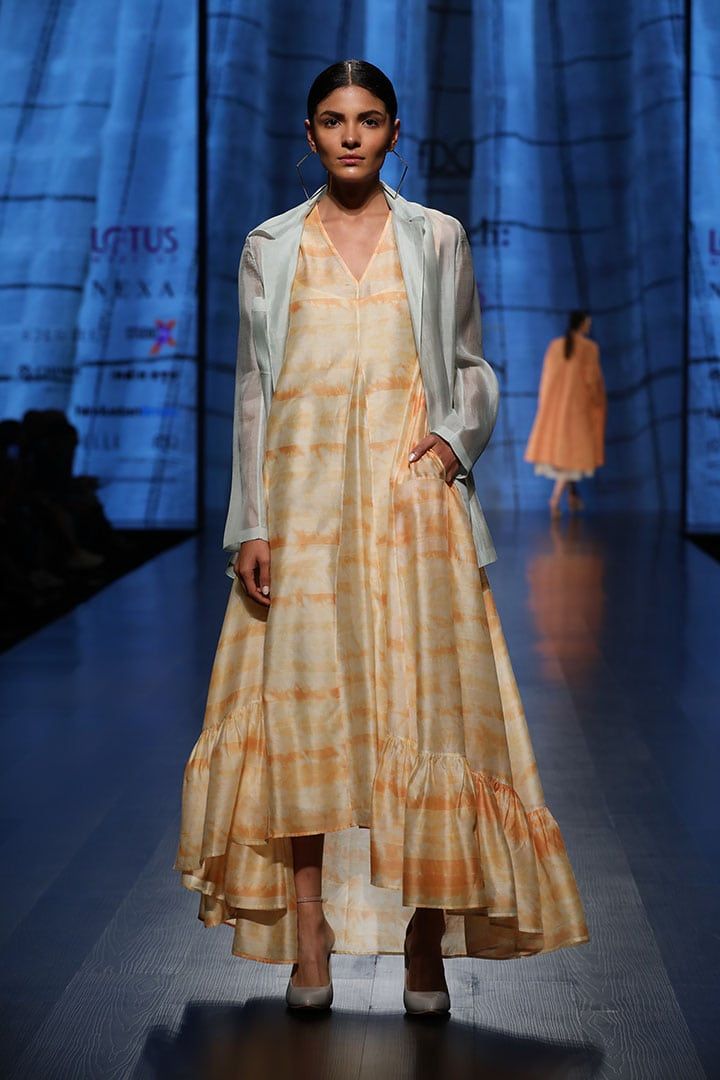 Layered silhouettes at Lovebirds
Floral prints at Payal Pratap
Oversized sheer fabric at Rahul Mishra
Which one was your favourite from day 3? Let us know in the comments below!