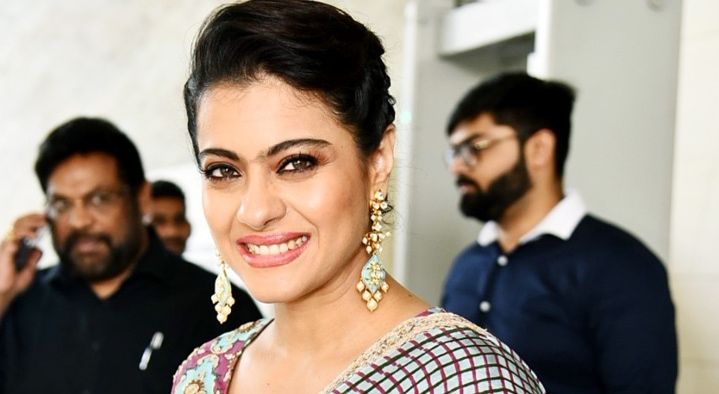 If you're a 90's kid, there are rare chances that you might not have watched Dilwale Dulhania Le Jayenge, Kuch Kuch Hota Hai or Kabhi Khushi Kabhi Gham. Every 90's kid swears by these and every time they hear the names Raj and Simran or Rahul and Anjali, the can't help but connect it to these films. Such was the magic of these romantic movies. On the 16th of October, KKHH will complete 20 years and we're not surprised that so much time has passed and this film has managed to stay close to our hearts even after 2 decades.
In an interview with Kajol recently, we asked the actress how she feels when the 90's kids walk up to her and share their experience with her. As expected, the Helicopter Eela actress reacted just like we react after watching these romantic films.
Kajol said,
I'm very happy. What can I say? I think y'all have a very good taste. Keep it up! I hope and pray I meet more of you people. I hope y'all are spread out all over the industry. I hope these are the only people I meet. So yes it's a great feeling to know that it's not only a question of 1 or 2 films, it's films I have done long back as well which people still watch, react to and enjoy thoroughly.
Kajol further revealed how people walk up to her and tell her how she is a part of their family.
People have come up to me and told me I got married because of DDLJ and when I got a daughter I showed her DDLJ when she was 2 years (old). So it's a film that has become an heirloom that you pass on to your child. It's great to be a part of that legacy. I know a lot of people walk up to me and tell me, "You know you're a part of my family. You might not know me but you're a part of my family." It's a fabulous feeling!
How I look when I miss the 90's,