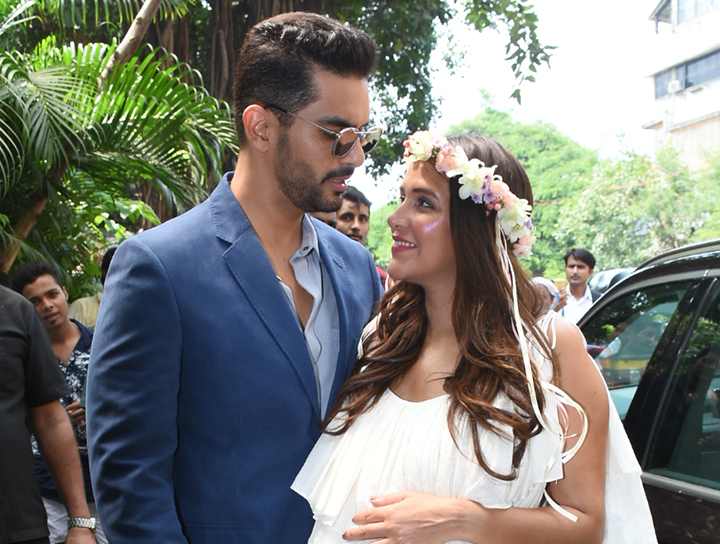 Neha Dhupia has been appearing in some really kickass movies and doing roles that people will remember. The actress who is pregnant with her first child now is still working around the clock. She was hosting her podcast #NoFilterNeha all through her pregnancy and she looked radiant all the while. Recently in an interview with PTI, she opened up about how she wants to be unstoppable no matter what life throws at her.
It is hard to be the leading lady all my life, my desire is to keep working and be part of cinema. I want to be unstoppable. I am eight and half months pregnant and I am still going to work.
She further added that she doesn't worry about whether she will get a lead role.
I am not worried about whether I am doing lead role or anything else… It is good to be associated with good subjects and stories. Everything that is topical will have an audience. I like doing films that are topical. I have tread different paths like TV, audio, reality shows and cinema. I do pretty much everything. And now I am going to wear the toughest hat, that is of motherhood. I will have to balance things out.
Neha talked about how she has always been in search of interesting opportunities and does not mind small roles.
It feels good that people are loving my work. The fact that I was open to doing different kind of roles, the industry should be aware of it. Lot of people think I would not do small roles but that is not the case. I look for interesting opportunities.
She also cleared the air about whether she will be taking a maternity leave.
I am not going to take a sabbatical. I am going to be working all through, till I deliver, till the last moment. I will continue working after delivery, I have support from my family and husband.
You go, girl! There's really no one like Neha! We love you!