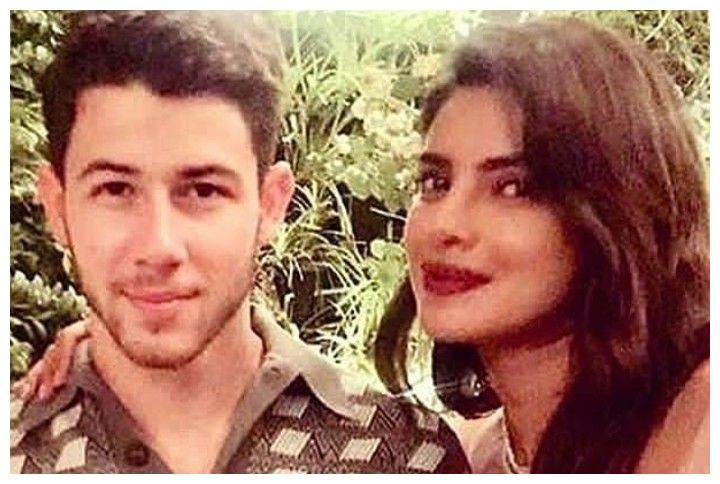 Priyanka Chopra and Nick Jonas are turning out to be quite the power couple we expected them to be. The duo has been making heads turn ever since they got together. The most recent buzz around them is about their wedding and they're rumoured to be getting married on the 2nd of December in Jodhpur. While there's still time for their wedding, the couple's latest outing together has sent the fans in a tizzy and we're sure it will make you gasp too.
Besides their chemistry and penchant for breaking the norm, the two have also been championing quite a few humanitarian causes. They were seen attending a charity event in Vegas recently. While they are spotted quite often these days, what makes this photo special is that it was taken after a charity event in Vegas… wait for it… at a wedding chapel! Bennett Hughes who also attended the charity event took to Instagram to share this photo of PC, Nick and Ashley Benson.
Have a look!
What's even more interesting about this photo is that in an old interview, Priyanka was recorded saying that she wanted to have six different types of weddings including a Vegas wedding and here it is!
This is making us want to hear the wedding bells ring sooner! 2nd December come sooner, maybe?